Are you ready for a chance to be set for life? There's no time like the present to take a shot at winning £10,000 every month for the next 30 years and it all begins by playing the UK lottery.
This lottery is operated by the UK National Lottery and had its first draw in 1999. Since then, it has been a favourite of British lottery players as the pull of £10,000 a month for 30 years seems almost too hard for them to resist. Neither should you if you for that matter. Winning this lottery is almost like having Father Christmas come to your home every month.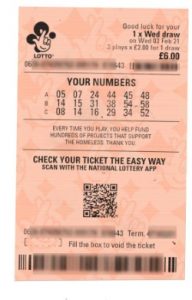 Tickets for this British lottery are sold among a wide network of vendors in the country. However, if you live outside the United Kingdom there is no reason why you also can't buy tickets to the lottery. Jackpotlotteryonline.com provides lotto enthusiasts access to top international lotteries from the comfort of their computers or mobile devices.
Register with us to start playing lotteries in the United Kingdom and the rest of the world.
How to Play Set for Life online
This is different from other lotteries because it is an annuity lottery so winners will not go home with millions of euros or pounds. However, the only difference is in the way the prize is given. Like other lotteries, a player needs to choose main numbers out of a certain range and a special number.
To get Set for Life tickets online, visit the site of your choice, then choose five main numbers between 1 and 47. Pick an additional bonus number called the "Life Ball number" from a range of 1 to 10. You can either use your lucky numbers or use the auto-pick tool to pick a random line of numbers. Also, you can pick multiple lines of numbers to increase your chances of winning.
To win the lottery you need to match all 6 drawn numbers. If you register with us you can enter draws several weeks in advance.
Prizes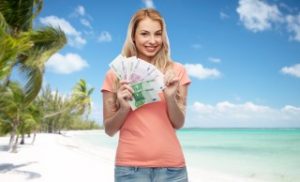 So, we have talked about the jackpot, which is £10,000 every month for 30 years. But that is not the only prize for players of this lottery. For instance, if you match just the 5 main numbers, you will get £10,000 every month for a year. Not bad right?
Let's take a look at the prize breakdown and what players will expect to win when they purchase tickets to this British lottery.
Match 5 main numbers + Life Ball – £10,000 every month for 30 years
Match 5 main numbers only – £10,000 every month for 1 year
Match 4 main numbers + Life Ball – £250
Match 4 main numbers only – £50
Match 3 main numbers + Life Ball – £30
Match 3 main numbers only – £20
Match 2 main numbers + Life Ball – £10
Match 2 main numbers only – £5
Claiming your prize
You have 180 days within which to claim your prize or you cannot claim it any longer. Lottery prizes in the UK are tax-free so you get to enjoy all your winnings as you like. However, for those playing from outside the country, it is a good idea to find out what the tax laws are where you live.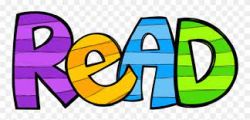 Taxes on Lottery Winnings
Do I Have to Pay Taxes on Lottery Winnings?  read more
An amazing opportunity of a lifetime
The chance to win Set for Life is a lifetime opportunity. It means never having to worry about your finances again if you win. There are stories of lottery winners who have spent all their fortune and are now bankrupt. With this lottery, it does not have to happen to you. Even if you spend it all the first month, you know that you can use it better the next month.
Think about what it would mean to receive that sort of amount every single month for 30 years.
Register with us to play Set for Life
Getting a ticket to the UK annuity lottery from anywhere has never been easier. When you register with us we make it easy for you to play top lotteries around the world in a seamless and worry-free way. We are all about creating memorable experiences for our customers. So register with us today to buy Set for Life tickets from anywhere in the world.