The history of the New York lotto is steeped in good deeds and overall positivity. As a lottery that was created as a way to help with education in the state, it is a good option for punters who like a bit of altruism with their fun. Basically, if you want a lottery that allows you to feel like you are contributing something good to the world, then you should consider the New York lotto.
The question for most players though is how to participate in this lottery from a different part of the world. As you have probably guessed from the name, the New York lotto is the state lottery of New York state in the USA. So, it is open for lotto enthusiasts that live in that state and lottery tickets can easily be accessed from vendors in the state. If you live out of state – or even in a different continent entirely – it is a different story altogether.
But never fear, we will show you the best way to buy lottery tickets from anywhere in the world. If you are in a hurry to enter the next draw, why not visit jackpotlotteryonline.com to get started?
Tips for playing the New York lotto
Now, on to the reason we are here; how to play the New York lotto from anywhere. Before we get into the details, it's probably a good idea to share a few tips for playing the lotto. Although we are talking about a specific lotto here, these tips also apply to other top international lotteries, which you can also enter here by the way. 
That said, here are our tips for playing the New York lotto:
Choose your numbers carefully. It is true that there is no real way to predict what numbers will win the lotto, however, there is something to be said about picking numbers that mean something to you.

Look out for the bonus number. And, this is something lots of players do not really figure out; the fact that the jackpot is not all that you can win. The bonus number is what determines the second-tier prize, which is also a healthy sum to go home with.

Don't miss the draws. If you are in this to win then you should focus on entering the draws. The New York lotto has two draws a week, on Wednesday and Saturday. Make an effort to enter both draws. You can also enter the draws several weeks in advance (we'll show you how, later).
Offline vs Online
What is the difference between playing the lottery online and offline and are there any advantages? Yeah, we hear these questions a lot and they are valid questions. If you live in NYC for instance, it is natural to wonder if there is any advantage to entering the lottery online. Well, we can give you one: convenience.
Trying to figure out what vendor sells what lottery ticket can be stressful particularly when you have only a few minutes to spare before ticket sales close. Also, you might want to enter multiple lotteries and that just becomes messy if you have to move around from one vendor to another.
Playing the lottery online affords punters a convenience that was not even imagined before now. Right from the comfort of your computer or mobile device, you can buy lotto tickets, check draw results and cash out any wins. Once you try playing the lottery online, there will be no going back, we can guarantee that.
How to Play online
Whether you are an experienced punter or a newbie, entering the lottery online is fast, simple and totally straightforward. If you are playing the New York lotto, here are the steps below:
Click on the lottery you want to play.

Choose 6 numbers from a range of 1 to 59. There is a 7th number, but this is randomly drawn by the lotto company and is not part of your ticket.

Enter the draws which are on Wednesdays and Saturdays each week. You can enter just one draw or both.

Finalize your payment. Most lottery sites will request that you register in order to complete your payment. This is so that you can easily access your ticket after you've bought it.
Playing the lottery online is really that simple. Considering that there is no other way to get tickets to the New York lotto from outside the state of New York in the US, this is also a fantastic method when you live in another part of the world.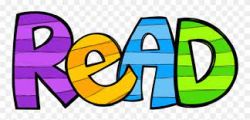 How Do I Get Paid if I Win the Lottery Online?
This is how you get your money if you win the lottery online  read more
How to choose winning numbers
The topic of choosing winning numbers is a complex one, although if you look at it closely, it shouldn't be so. It is over-complicated by those who want to give you so-called mathematical formulas for winning the lottery. Seriously, do not trust any so-called scientific method.
The lottery is a game of chance and the New York lotto isn't an exception. Numbers are randomly generated and luck has a lot to do with who wins the lottery. 
With that in mind, it is always a good idea to capitalize on the luck factor a little bit by choosing your lucky numbers. Thus, you can choose birthdays, anniversaries, numbers that have been lucky for you all your life, etc. Or, you can simply use the auto generator tool on our site to randomly pick numbers. At the end of the day, it is all about luck.
Where to buy tickets for the New York lotto
If you are ready to enter the New York lotto then the next step is to buy your tickets. You can do that online from a lottery vendor site like jackpotlotteryonline.com. It is important to be wary of lottery sites that do not tell you exactly how they will get your tickets. Such sites may only let you bet on the outcome of the lottery without actually participating in it.
When you buy your lottery tickets from us, our agents in New York will buy tickets with corresponding numbers. It's almost like having your personal lottery agent in different parts of the world.
Prize tiers for the New York lotto
The New York lotto has several prize tiers. While most punters aim for the jackpot, and you should as well, it is a fact of life that not everyone can win the jackpot. Nevertheless, there are several other prize categories that punters can win.
So, the jackpot prize begins at $2 million, but do not be fooled by that amount. When there is no winner after a draw, the prize rolls over and just starts to grow and grow. The largest ever jackpot prize for this lottery was an amazing $176 million. Yeah, totally life-changing.
Tier 1 (jackpot) – match all 6 drawn numbers
Tier 2 – match 5 numbers + bonus number
Tier 3 – match 5 numbers
Tier 4 – match 4 numbers
Tier 5 – match 3 numbers
Winning and Cashing out
Winning the New York lotto means having a ticket that matches the drawn numbers. Whoever matches the drawn numbers wins the lottery. To know if you have won the lottery, you would need to check the draw results. If you are registered with us, we will send you an email if you win a prize.
If you buy your lotto tickets from us, you can easily withdraw your wins from our platform to your account. If you win 2500 euros or less, then you can withdraw your money with a simple click. If it's more than that, we will send you a claims form to fill out and then help with processing your win.
Browse for tickets to the New York lotto now on jackpotlotteryonline.com.