Europe's biggest lottery is Euromillions
Euromillions is a lottery offered in various European countries. It was designed to offer substantially larger jackpots than the national lotteries of those individual countries. That was achieved by setting up a lottery structure with a lower probability, meaning more possible number combinations. The fact that such jackpots usually take longer to be cracked, combined with a larger starting jackpot of 10 million Euros, has led to jackpots of over 100 million euros on a regular basis.
Why do you need an online ticket service to play?
Well, if you live in one of the participating European countries, you would not need a service like ours. But if you do not, or if you are even outside Europe, then the only way for you to get a ticket for Euromillions is online. All you have to do is click the Euromillions banner on top and order your tickets, then your participation is secured. By the way, we buy actual Euromillions tickets via an official ticket vendor located in Europe.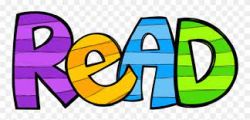 The lotteries that have the best odds for you to win big
Which lottery has the best winning chances?   read more
About Euromillions
This lottery has two weekly draws on Tuesday and Friday. It is structured the same way as Eurojackpot, except there is no cap on the jackpot and you have to pick two extra numbers between 1 and 12. It also has 13 prize tiers.
Ticket buying service for international lotteries

Apart from providing you with online tickets for Euromillions and Eurojackpot, we have a total of more than 20 lotteries to choose from. While you may want to always go for the one with the largest jackpots, some of the "smaller" lotteries are also worth contemplating. They may offer more advantageous odds to win or lower ticket prices.
You do not have to worry about payment and data security either. We use extremely secure protocols for payment processing. We accept payment by credit cards, cryptocurrencies, bank wire, and a number of other options.