Get a ticket for Euromillions online

Euromillions is a lottery that is being held in several European countries like France, the UK, Spain, Ireland, Belgium, Luxembourg, and Switzerland. The Euromillions Online lottery jackpot starts out with an amount of €15 million and the record jackpot stands at €190 million.
To play the Euromillions jackpot lottery you have to be at least 18 years of age, but you can play it from any country of the world, using the service we provide on this website. What we offer is quite unique in the sense that it gives everyone across the world,  including countries such as Germany, The Netherlands, Italy, and even outside Europe, and more, an opportunity to play and win the jackpot online. By providing a lucky pick option, it is easier to select random numbers instead of putting pressure on your very own grey cells.
How to buy your ticket for the Euromillions jackpot from outside Europe
Buying tickets for the Euromillions online lottery jackpot can be made less tedious through us. Once you register with our site and get verified, you will only need to select your lottery and make the requisite payment. Once this is done, a lottery ticket is purchased on your behalf and a scan is uploaded to your account, once you have paid through your selected means of payment.
Moreover, if you are interested to keep playing Euromillions online jackpot for some time you can select your numbers or randomize them and you can enter multiple draws but you will only need to pay once every few weeks.
How the Euromillions lottery online jackpot works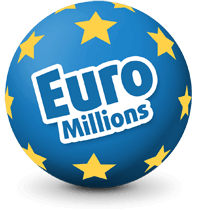 You have to pick five numbers between 1 and 50 plus 2 additional Lucky Star numbers (between 1 and 9) to win the jackpot. The Euromillions jackpot draw takes place every Friday evening, and aside from the jackpot, there are 11 levels of prizes. The odds of winning at least some prize are one in 24.
Checking the results
You can check the results online at any point in time once the draw is over. In fact, you can use your iPad, iPhone, or any such device to keep on top of things. Once you are lucky to win a prize or the Euromillions lottery online jackpot, we will also help you claim the prize and make sure that it is delivered to you.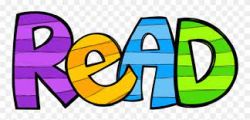 The lotteries that have the best odds for you to win big
Which lottery has the best winning chances?  read more
The Euromillions lottery online jackpot
The Euromillions jackpot was initially launched on 7th February 2004 and held its first draw in Paris on 13th February 2004. The most notable jackpot win was in one of the recent draws (12th July 2011), and the amount of €185.000.000 was pocketed by Colin and Chris Weir of Glasgow (UK).
The Euromillions Lottery online jackpot has not been without its own share of scandals – mainly that showed up in Belgium in 2009. However, they have been without any subsistent reasoning and have since been quelled. So it is time that you tried your luck at one of the largest monetary offerings ever.