In March 2018 a family won the lotto America jackpot of $23 million. That is the highest prize that any player has won thus far, however it has drawn attention to this lottery. Established in 1988 by seven American states, several other states joined the lottery. Over the years, it has produced several millionaires.
You can purchase tickets to this lottery in any of the participating states. Interestingly, this is not the only lottery in the US of A, but it has consistently attracted players from everywhere. If you are a player outside North America, you might be wondering how to buy tickets to this lottery.
We will guide you through successfully playing this lottery from outside the States. We will also do our best to answer any questions you might have about Lotto America and how to enter the lottery.
How does the lottery work?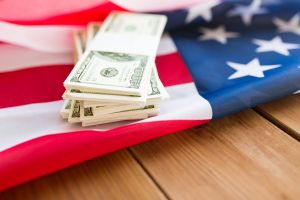 Like most lottery games, this is a game of numbers in more ways than one. It is a game of numbers in that players do not have high odds of winning. But that is the lottery and there is no telling when luck will favour a player. It is also a game of numbers in the way that the game is played.
For this US lottery, players need to choose five main numbers between 1 and 52. You would also need to pick a Star Ball number between 1 and 10. That is a total of 6 numbers. If you are not sure of the numbers to pick, you can use an auto picker to make it quicker. Also, you can choose multiple lines of numbers to increase your odds of winning.
Next, you select how many draws you would like to enter. This American lottery holds three draws a week on Monday, Wednesday and Saturday. You can enter for multiple draws.
Playing the All Star Bonus
The All Star Bonus is a way to multiply your winnings. When you choose your numbers, you can include the All Star bonus for an additional fee. This is particularly useful for those who win prizes in the other categories as it can significantly increase what they take home.
The All Star Bonus is randomly chosen and announced on the draw day. Note that you cannot include this after you have already made your purchase. It must be included with the ticket purchase.
Winning the Jackpot
The jackpot begins at $2 million. If there is no winner after a draw, it rolls over to the next draw. It continues to roll over until it gets to $10 million. As we mentioned at the beginning, it can get way past $10 million.
It is useful to note that the jackpot is not the only prize a player can win when playing this American lottery. It has eight other prize levels, including a prize simply for matching the Star Ball. When paired with the All Star Bonus, a player that wins a subsidiary prize could go home much richer.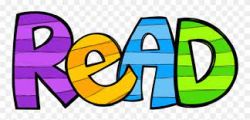 Some lottery winners gave back to the community
Some interesting and heartwarming stories about lottery winners giving back  read more
When you win
According to the Lotto America website, you can only claim a prize in the state where you won. So if you bought your ticket in Maine for instance, you would need to go to that state to claim your win. However, if you live outside the States, then things are slightly different.
How to buy lotto America tickets from outside USA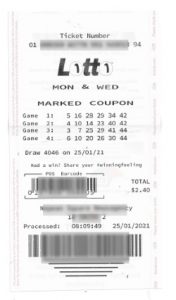 There are only two ways to participate in this lottery. The first is to buy a ticket from a vendor in any of the states where tickets are sold. While the second option is to gain access to the lottery through the internet. More punters are participating in international lotteries online.
There are lottery sites that give players legitimate access to lotteries around the world. Before you patronise any of these sites, it is important, first of all, to find out if it is a concierge site. That is so that you do not end up betting on the results of the lottery as opposed to entering the lottery.
When you buy your lottery ticket from us, you get access to the lottery of your choice. We run a concierge service with agents all around the world. Once you purchase your ticket online, our agents in that country will also get a physical slip with corresponding numbers. No matter where you are you can be confident that you have a chance to win big.