Mega Sena is the biggest lottery in Brazil with one of the largest jackpots in the world. It is no wonder that punters everywhere are eager for a chance at winning the jackpot. Interestingly, Mega Sena is also an easy lottery to play, easier than lots of other international lotteries. The ease of playing the lottery, the large jackpot and the favourable odds all add up to make this lottery hugely attractive to players everywhere.
Playing the Mega Sena lottery is as simple as matching the six drawn numbers. There are no special or bonus numbers when you play this lottery. Simply pick 6 numbers from 1 to 60 and enter the draw.
Although you need to pick six numbers to enter the draw, there is no limit to the number of lines you can choose. Thus, you can pick ten lines of six numbers to increase your chances of winning the lottery.
Where to buy Mega Sena tickets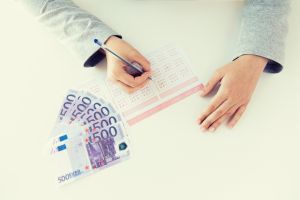 If you live in Brazil, then entering this lottery is as simple as walking to a lottery vendor to buy your tickets. However, this might pose a bit of a challenge to players who live outside the country. If you live outside that jurisdiction there is one option open to you. You would have to purchase your tickets online.
Purchasing Mega Sena tickets online
Playing the lottery online is quite simple and gives players the opportunity to enter lotteries from around the world. Ordinarily, players that do not live in a particular country would not be able to play the lottery from that country. The internet has democratized lottery participation by providing a way for players who have previously been disenfranchised by geographical boundaries.
Now, playing the Mega Sena lottery is as simple as visiting an online lottery site like jackpotlotteryonline.com. There you can purchase your ticket by choosing your numbers, and then deciding how many draws you want to enter. Once that is done, all you need to do is wait for the draw results.
What is the jackpot for this lottery?
Did we mention that Mega Sena is one of the biggest lotteries in the world? That might seem hard to believe when you consider the starting jackpot prize of $450,00, particularly when placed beside some other lotteries with larger starting jackpots.
But, the beauty of Mega Sena is that the jackpots can roll over to incredibly large amounts. Some of the largest jackpots that Mega Sena players have won ran to millions of US dollars. The biggest jackpot was a little in excess of $73 million.
When you consider this, then it is clear that playing the Mega Sena lottery might be a very good option when you are searching for lotteries to enter.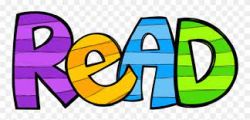 A few tricks and tips for choosing your numbers
Increase your winning chances – use some strategy to pick your numbers  read more
What happens if you win the lottery?
This is a question we come across a lot, especially from those who buy Mega Sena lottery tickets from outside the South American country. You might be wondering if you have to fly all the way to that South American country to claim your prize. But, that is not at all necessary although if you fancy a visit to enjoy the sites, then by all means book a flight.
However, if you are seeking a hassle-free way to play the lottery and claim your winnings without all the stress, then playing online is a great way to do that.
When you register with us, we take it a step further by ensuring that you can enter international lotteries of your choice, including the Mega Sena lottery. Not just that, but you can also easily withdraw your winnings from our site to your account. Playing the lottery has never been easier.
What about the Mega da Virada?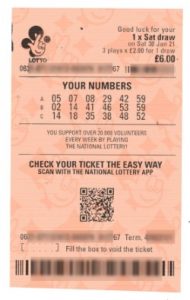 We are particularly glad that you asked about that because it is one of the biggest jackpots out there. Actually, it is the biggest jackpot of the year in Brazil and the amount could get up to $60 million.
Mega da Virada is a special jackpot of the Mega Sena lottery that takes place once a year. The Mega Virada draw is on the 31st of October every year and gives players the opportunity to win big.
Also, the Mega da Virada does not roll over so that prize has to be won or else it is gone for the year.
Regular Mega Sena draw days
When you buy Mega Sena tickets, you have the option to enter the draw on Wednesday or Saturday. Of course, you can enter both, which we recommend because it increases your chances of winning a prize.
If you are really keen on increasing your chances of winning the jackpot, you should consider joining a lottery syndicate. The advantage is that you would have access to a pool, allowing you to enter multiple draws without spending all your funds.
Prize Tiers
The Mega Sena lottery has three prize tiers, which include the jackpot. It means that apart from the jackpot prize, players also have the chance to win prizes in two other categories. We will list them below and show how you can win in those tiers.
Match 6 numbers – Jackpot – 35% of prize pool money
Match 5 numbers – Tier 2 – 19% of prize pool money
Match 4 numbers – Tier 3 – 19% of prize pool money
Interesting fact: the odds of winning a prize when you play a single ticket entry of 6 numbers is 1 in 2,298.
Register with us to enter the Mega Sena lottery
Do not let the fact that you do not live in South America stop you from enjoying the Mega Sena lottery. The odds of winning are great and the prizes are tempting. So, if you live outside Brazil you can buy Mega Sena tickets on our site by registering with us.
We offer a one-stop solution that simplifies the entire lottery playing process. You can now relax and place your bet with ease because we handle the stressful bit for you. Why not buy your Mega Sena tickets now for a chance to win big?