Do you want to buy tickets to the Mega-Sena lottery from anywhere in the world? Mega-Sena is Brazil's largest lottery and it has been running since 1996. Millions of lotto fans in Brazil hurry to buy Mega-Sena tickets before each draw and now, players around the world can also take part in the chance to win millions of Real. 
Perhaps one reason why Mega-Sena is so popular is that it is operated by a bank, which is the largest government-owned bank in Brazil. There must be something comforting and reliable about buying tickets to a lottery owned by a bank.
For those who live outside Brazil, entering the Mega-Sena lottery is no longer an unattainable desire. No matter where you live, you can get access to Mega-Sena, as long as you are above the legal age, of course. If you want to know how you can get access to the Brazilian lotto tickets, keep reading.
Mega-Sena is not the only lotto you can play from anywhere. Visit us at jackpotlotteryonline.com to find out more about the top international lotteries you can gain access to.
How to Play Mega-Sena online
Whether you are in Brazil or a continent away, you can play Mega-Sena. The way to do that is to buy tickets online through us. We give users access to lotteries from around the world, including the Mega-Sena. If you are using our site to play Mega-Sena, we provide a straightforward process for a stress-free experience.
The first step is to visit our website, then click the link to the Mega-Sena lottery. Next, you need to choose 6 numbers from a range of 1 to 60. You can choose up to 6 sets of numbers for each draw to increase your chances of winning the jackpot. Once you have picked your numbers, choose the draw days and complete the process.
When playing online, it is essential to use a service that will give you access to Mega-Sena. See, lots of sites promise that, but when you read the fine print, you will find that they only let you bet on the outcome of the lotto. If you buy Mega-Sena tickets on our site, we will ensure that you are entered into Mega-Sena and if your ticket matches the drawn numbers, then you win.
How to win Mega-Sena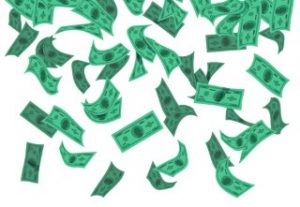 Winning Mega-Sena means that you will match the drawn numbers. Basically, there are 6 numbers that are drawn randomly out of a possible 60 numbers. Any ticket that matches the 6 drawn numbers wins the jackpot.
Mega-Sena drawings are twice weekly on Wednesdays and Saturdays. You can choose which draw to enter when you buy your Mega-Sena tickets. You could also enter multiple draws. That is what top players do to ensure that they have as many chances of winning the jackpot as possible.
Another advantage to using our site is that you can easily set up an automatic subscription service to buy Mega-Sena tickets. That means that you do not have to manually enter each draw. It's easy to forget stuff like that and think about how terrible you would feel if the draw you didn't enter is the one that you could have won. Set it up so that you are automatically entered for each draw.
Mega-Sena Jackpot
The jackpot prize starts at R$3 million and if there is no winner after a draw, it grows larger. And, it can grow quite large. The odds of winning the jackpot are 1 in 50 million, which is really good when compared with other top international lotteries.
The largest jackpot that anyone has won from Mega-Sena was about 53 million euros. That is a life-changing amount by any standard. And the highest Mega-Sena jackpot ever was a whopping 73 million euros.
Even though the Mega-Sena jackpot does not run into billions of dollars, there is no doubt that a player can win big from this lottery. If you have been sitting on the fence about this lotto, now is the time to jump down and buy a ticket.
Prizes you can win
We have talked extensively about the Mega-Sena jackpot, which is the ultimate prize any player can win when taking part in this lotto game. However, the jackpot is not the only prize that Mega-Sena fans can win. 
Mega-Sena has a total of 3 prize tiers, including the jackpot. It is a bit difficult to say exactly how much the prizes will be though as a percentage of the prize pool is allocated to each tier. Find out about the prize tiers next.
Jackpot – Sena: Match 6 numbers – 35% of the prize pool
Tier 2 – Quina: Match 5 numbers – 19% of the prize pool
Tier 3 – Quadra: Match 4 numbers – 19% of the prize pool
Mega da virada
What is the mega da virada? If you have ever looked into playing Mega-Sena, you would have come across the mega da virada. Is it another game or a prize category? Well, it is neither. Instead, it is a part of the Mega-Sena lottery, but it is a special drawing that is held every year on New Year's eve.
The mega da virada is one that attracts seasoned punters everywhere because of how large the jackpot usually is. The jackpot for 2022 is a whopping R$450 million and is said to be the biggest prize in the history of Mega-Sena! Little wonder lotto enthusiasts are rushing to buy entries to this draw.
You can enter the mega da virada right here on our site. You don't have to go through hoops and loops just to enter the mega da virada. We'll let you in on a secret: the mega da virada is actually Mega-Sena, but it is the last draw of the year. That's it. So enter the Mega-Sena draw for 31st December for a chance to win big.
The truth about playing the Mega-Sena lottery online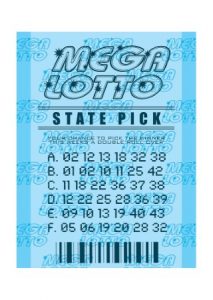 Okay, we would like to take a few minutes to give you some tips about playing Mega-Sena on the internet. Before you buy a ticket to Mega-Sena, you need to be sure that you are entering the lottery. The best way is to find out if the site acts like an agent. Meaning that they have agents in Brazil who will purchase physical Mega-Sena tickets.
Another thing to note about this game is that it is a game of numbers. Basically, it all has to do with how lucky you are. However, there are a few ways you can help luck along and increase your chances of winning. One way is to buy multiple entries. 
Mega-Sena has really good odds for punters so the more tickets you buy, the higher your chances of winning the lottery. The same goes for entering multiple draws. It's always a good game plan to enter several draws.
Why you should play the lottery with us
There are several lottery sites out there that offer you a chance to play the Mega-Sena lottery. Why should you choose us instead?
We are a concierge site with lottery agents all around the world. When you buy a Mega-Sena ticket from us, our agents in Brazil will buy a ticket with the numbers you choose. This ensures that you are entered into the Mega-Sena draw.

You can withdraw your winnings (up to a certain amount) from our site. Regardless of how much you win, we do not charge any commission.

When you buy tickets on our site, you do not have to worry about missing the draws. We post the draw results on our site and if you win any prize, we will send you an email.

You are safe here. We go the extra mile to protect your ticket so you never have to worry about losing a ticket.
Basically, purchasing your lottery tickets from us means that you are securing your peace of mind. We do not want you worrying about the details, so let us handle that while you focus on what is important.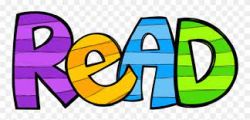 Taxes on Lottery Winnings
Do I Have to Pay Taxes on Lottery Winnings? read more
Register with us to play Mega-Sena online
Are you ready to enter the Mega-Sena lotto game? Look no further, simply register with us to get going. Once you are registered, you will get access to top international lotteries including Mega-Sena. The best part is that your winnings are secure when you play with us; you can withdraw what you win.
We are happy to provide several choices to our customers. Why limit yourself to only one lottery when you can play more than two dozen different games? You will find top games like the US Powerball, La Primitiva and Eurojackpot on our site. Every game on our site is easy to enter.
It's time to stop sitting on the fence. If you are serious about winning big, sign up to enter Mega-Sena today. The next draw could be the lucky break you have been waiting for. Head over to our site now and choose from a large variety of lotteries. Don't forget to plan ahead for the mega da virada.