When you think about this lottery, what comes first to mind is the US lottery and not the Aussie version. This amazing lottery is loved by Aussie lotto enthusiasts. Powerball Australia is fast becoming one of the popular international lotteries as punters around the world are recognizing its potential.
With a guaranteed minimum jackpot of $3 million, the sum rolls over if there is no winner after a draw. It can roll over several times until it becomes quite large. The record jackpot amount of $160 million was won in October 2022 by a single ticket.
If you want to expand your reach as a lottery player, then you should consider Powerball Australia. It is fun, full of spirit and gives players the opportunity to win big without the crazy odds of the US version. Plus it does not matter where you live as you can play online at jackpotlotteryonline.com.
How does Powerball Australia work?

This lottery has balls with two sets of numbers in two different barrels. The balls are drawn randomly from each barrel and any entry that matches the drawn numbers wins. The first barrel has 35 balls and players have to choose 7 numbers within that range. The second barrel has 20 numbers and players choose ONE number in that range.
A line of entry has 8 numbers and a ticket can have more than one line of entry. Actually, it is advised to enter multiple lines to increase the odds of winning. The odds of winning the jackpot are 1 in 1:134,490,400.
Yes, the odds are pretty high but that is the way the lottery works. It is a game of numbers and a lot has to do with luck. There is no telling when luck will decide to favour a player. Plus, it is a fun hobby as long as you stick to what you can afford.
Can you increase your chances of winning?
Interestingly, you can increase your chances of winning the jackpot. There is no guaranteed method, although most winners admit that they played multiple times before they won anything. Therein lies the secret.
To the best of our knowledge, the way to tilt the odds of winning in your favour is to buy more entries. That means multiple lines of entry and multiple draws. The lottery holds its draws once a week on Thursdays. If you get your tickets on our site, you can enter the draws several weeks in advance.
Another option is to join a lottery syndicate. The advantage of joining a syndicate is that your money goes much further than if you are playing alone. Of course, if a ticket wins, every member of the syndicate will split the winnings.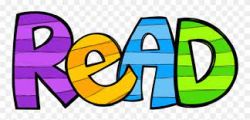 Pick winning lotto numbers manually or by using an RNG
How to generate winning lotto numbers?  read more
How to play the Aussie lottery online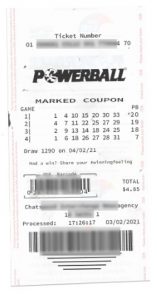 Playing the lottery online is simple and you can do that wherever you are. When you visit us at jackpotlotteryonline.com you can easily buy entries to top international lotteries including Aussie lotteries. To buy your entries, simply pick your numbers and enter the draw. Not sure of what numbers to use, use our quick pick tool to generate random numbers.
When you get to the payment page we will ask you to register. This is so that your slip stays safe in your account. You can also set your lottery games on autopilot so that you are automatically entered for the draws of your choice. Should you win a prize, we will inform you promptly and then you can withdraw the prize from our platform.
We work hard to simplify the lottery experience for you so that you can relax and focus on having a good time.
Prize divisions
This Aussie lottery has 9 prize divisions and players do not have to match all 8 drawn numbers to win a prize. Although the jackpot prize starts at $3 million, it can roll over several times until it is a much larger prize.
Note that there is no limit to the size of the jackpot however, it can only roll over 25 times before it returns to $3 million.
The prizes in the lower divisions are a percentage of the prize pool. We will share the average payout to give you an idea. This is not the guaranteed payout for every draw as the amounts could vary.
Match 7 main numbers + special number – $23,043,155.47 (average payout)
Match 7 numbers only – $126,484.05
Match 6 numbers + special number – $5,326.97
Match 6 numbers only – $454.35
Match 5 numbers + special number – $158.34
Match 4 numbers + special number – $70.85
Match 5 numbers only – $42.23
Match 3 numbers + special number – $17.57
Match 2 numbers + special number – $10.71
How to check results
The results are published on our site after each draw. The draws take place every Thursday at 7:25 PM AEST.
We understand that sometimes life happens and you may not be able to check the draw results immediately. So, if you win any prize, we will not only alert you through your account, but we will also send you an email. That way, you do not have to miss out on claiming your prize.
Register with us to buy Powerball Australia tickets online
Are you excited about the prospect of playing this lottery? Well, so are we and we're happy to bring it to a mobile device near you. Once you have an internet connection, you can purchase an entry to the Aussie lottery.
The lottery is a fun game and there are stories of lottery winners everywhere. You could be the next winner but you won't know unless you enter the draws. We have simplified the process to make it a stress-free experience for you. You do not need to leave our page to carry out any of your lottery-related tasks. It's that simple.
No matter where you are in the world, you can buy an entry to the largest Aussie lottery right here on our site. Register with us today.