There is a reason why lottery enthusiasts all around the world are rushing to play Australian Powerball. 2022 has been the year of mega jackpots and we have seen several players win millions of dollars from international lotteries. In all this, Powerball AU has not been an exception, as the largest jackpot ever of A$160 million was in October 2022. With several large jackpots won by single ticket holders, you should consider playing this Powerball.
Interestingly, this Powerball has been around for a while. The first draw was held on 23 May 1996, making it 25 years old. It is true that when compared to lotteries like the Spanish La Primitiva, the Oz Powerball is practically a babe. (La Primitiva was established in 1763 and you can enter that lottery at jackpotlotteryonline.com).
For the past 25 years, the Oz Powerball has maintained a reputation for generous payouts and fervent fans. Previously, it could only be accessed by players who lived on the continent. Now, punters all over can play Powerball AU online from the comfort of their computers or mobile devices. Keep reading to find out how you can play this lottery online.
How to play Powerball Australia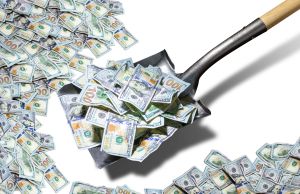 One of the amazing things about this lottery is that it has great odds. The odds of winning the jackpot are 1 in about 76 million. There are several other divisions though and these have fantastic odds.
To play this Powerball, you would need to choose 7 numbers from 1 to 35 and a Powerball number from 1 to 20. That is a total of 8 numbers for each line. Note that you can also enter multiple lines to increase your odds of winning the lottery. The more lines you enter, the higher your chances of winning.
Once you have picked your numbers, the next step is to enter the draws. This lottery has only one draw day and that is every Thursday night. As you can imagine, Thursday nights are filled with excitement for punters within the continent. You can also join in the excitement by playing Powerball.
Why Powerball Australia?
This is a really good question. Thanks to the Internet, lottery enthusiasts all over the world have a large variety of lotteries that they can enter. Why would you consider playing the Oz Powerball? Basically, with this lottery, you get a shot at winning millions without facing incredibly high odds.
The problem with a lot of the other more popular lotteries in other parts of the world is the high odds. Take the US Powerball for instance, the odds of winning that lottery are 1 in over 200 million. When compared with the 1 in 76 million odds of Oz Powerball, it is easy to see why lots of punters are gravitating towards this one.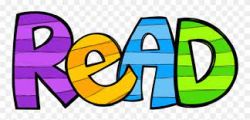 Lottery scams you should be aware of
Don't fall for those lottery traps read more
Powerball Australia vs Powerball US: what's different?
But, is there any difference between the Oz and the US Powerball? Well, the first and most obvious difference is the size of the jackpots. There are very few jackpots in the world that compare in size to the US Powerball. It recently hit the US$2 Billion mark. If you play the Oz Powerball, you will not get anything close to that.
Again, the US version is from a range of 1 to 69. That means that 5 balls are drawn from a barrel with 69 balls. The OZ version has 7 numbers drawn from a barrel with only 35 balls. Also, the Powerball in the US is drawn from a barrel with 26 balls while in Australia, it's 20 balls.
If you want a lottery where you can possibly win millions without dealing with high odds, then you should play Australian Powerball.
Playing online
So, now that you know that you can play the Oz Powerball from anywhere, here is how to do that.
The first step is to visit a lottery vendor like jackpotlotteryonline.com and go to the page for Australian Powerball.

Next, pick your numbers (you can use the auto number generator to randomly select numbers).

Enter the draw and complete the process

Winning the jackpot
The draw takes place once a week on Thursdays. So, when you enter the draw, the next step is to wait for the results. Any ticket that matches the 8 drawn numbers wins the jackpot.
There are other prizes for matching different numbers, including a prize for matching just 2 numbers and the bonus number.
Prizes you can win
When you play the lottery, there are 9 prize divisions in total.
Division 1: 7 numbers + bonus number – jackpot (average AU$8 million)
Division 2: 7 numbers only
Division 3: 6 numbers + bonus number
Division 4: 6 numbers only
Division 5: 5 numbers + bonus number
Division 6: 5 numbers only
Division 7: 4 numbers + bonus number
Division 8: 3 numbers + bonus number
Division 9: 2 numbers + bonus number
The prizes allocated to each division are a percentage of the prize pool. So the higher the prize poo, the more money goes to each division. Division 2 prizes have been as high as AU$800,000.
Buy your lottery tickets online
If you are a lottery fan, you can now play the lottery online through our site. We make the process easy for our customers by providing everything you need in one place. So, you can buy your tickets, check the results and if you win, cash out your winnings right from our site.
We have several options that you can use to pay for your lottery tickets. You can also set your account so that you are automatically entered for several draws in advance. Our customers enjoy the luxury of not having to check draw results because we will let you know if you win anything.
Finally, when you buy a lottery ticket with us, you are assured that you are playing the lottery of your choice. That is because we have agents in different countries who will buy the physical ticket with your corresponding numbers. That way, you do not have to be physically in a country to play the lottery. Go ahead and play Powerball Australia now.