The Saturday Lotto is one of Australia's popular lotteries and players all around the country look forward to it. One of the reasons is that it has a history of turning out a lot of millionaires. The jackpot can get as high as AU$ 10 million, which is an incredible prize when you think about it. Before now, you would need to be a resident of Australia before you could play this lottery for the simple reason that tickets were only available in the country. With the internet, that has all changed as players all around the world can now play the lottery from anywhere.
So, if you want to play the Saturday lotto, all you need to do is visit jackpotlotteryonline.com to buy your lottery ticket. Interestingly, you can also get tickets to all the top international lotteries there.
The Origin of Saturday Lotto
The first draw took place on 24 June 1972 and was the first lotto of its type in Australia. It is also the longest-running lotto in Australia. It is known by different names to players in different parts of Australia: Tattslotto, Gold lotto, X lotto or simply lotto.
The minimum guaranteed jackpot amount when you play is AU$ 5 million and it rolls over to the next week if there is no winner. The incredible thing about this lotto is that players have a really good probability of winning the jackpot. The odds are so low that the jackpot prize rarely rolls over because there is usually always a winner.
The Saturday lotto also holds a mega draw once a year that takes place after Christmas. The jackpot for the mega draws is quite large and was increased to AU$ 30 million. The mega draw usually produces multiple winners.
How to play the Saturday Lotto online
To play the Saturday Lotto, simply visit jackpotlotteryonline.com and go to the Lotto page. Choose six numbers between 1 and 45. You can always choose your numbers manually or use our automatic system to generate random numbers.
Next, enter the draws. Actually, there is only one draw a week and it's on Saturday. Hence the name: Saturday Lotto. But, you can choose to enter up to 10 consecutive draws. If you choose this option, you will be automatically entered into every draw for the next 10 weeks.
Once you have done all that, the next step is to process your payment. We will ask you to register with us so that we can keep your ticket safe when you play. We will also inform you if you win anything and then you can cash out your winnings from our platform.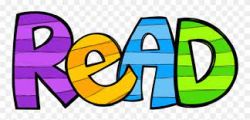 A few tricks and tips for choosing your numbers
Increase your winning chances – use some strategy to pick your numbers  read more
Advantages
It might be hard for those who are used to buying physical lottery tickets and the fanfare that comes from winning to see the advantages of playing on the internet. But we will share a few here.
Playing the Saturday Lotto online is convenient. You do not have to leave where you are to go anywhere as you can easily play on your computer or mobile device. Also, it means that you now have access to a wider variety of lotteries from around the world.
Buying tickets is not the only advantage when you play the lottery. Perhaps the chief advantage is that you can easily withdraw your winnings. It's straightforward and you often do not have to go through any complex procedure to get your winnings.
Winning the Saturday lotto
To win the lotto, you need to match all six drawn numbers. Any ticket that matches all the six drawn numbers wins the jackpot. There are other prizes you can win and we will mention those later. But note that you can win a prize by matching 3 drawn numbers.
Should you win the lottery, you can withdraw your winnings from our platform straight to your account.
Please note that where your win is higher than #2500, you would need to claim the win directly from the lottery company. But don't worry, we will help you with that by giving you a claims form to fill out.
Supplementary numbers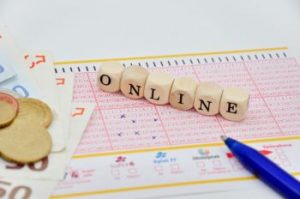 If you check the prize divisions, you might notice that some divisions make use of supplementary numbers. These are not numbers that you pick and have nothing with winning the jackpot. They are simply randomly generated numbers that are chosen during each draw and they are used to determine divisions 2 and 5.
Prizes
This Lotto has six different prize divisions and just by matching 3 main numbers, you can win a prize. Of course, the more numbers you can match, the higher the prize becomes. The Division 1 prize is the jackpot and you would need to match all 6 numbers to be eligible for that prize.
Often, players focus on the Division 1 prize, that is, the jackpot to the exclusion of the other prize divisions. But, it is possible for you to win a good amount from these other divisions as well. Below, we share the prize divisions for the Saturday Lotto and the odds of winning each division.
Division 1: 6 main numbers – jackpot (1 in 8,145,060)
Division 2: 5 main numbers + 1 or 2 supplementary numbers (1 in 678,755)
Division 3: 5 main numbers (1 in 36,689)
Division 4: 4 main numbers (1 in 733)
Division 5: 3 main numbers + 1 or 2 Supplementary numbers (1 in 297)
Division 6: 3 main numbers (1 in 53)
Sign up now to play the Saturday lotto
If you are ready to play the lotto, you can buy your lotto tickets right here on our site. Once you enter the draw, you will get the chance to win millions. 
While you are here, you can also check out other lotteries. We have a wide collection of top international lotteries and we give our customers access to those lotteries. You can buy your tickets to lotteries from the USA, Europe and Australia, no matter where you live.
As the number one lottery concierge site, we have streamlined the process to provide an incredible experience for our customers. Sign up with us today to get playing the lotto.