Australia has a lot of lotteries like the Wednesday Lotto, Powerball and Saturday Lotto Australia. The Saturday lottery is popular among players and gives people something to look forward to each week. When this lottery first started, only players in Oz could take part in it. Thankfully, punters around the world can now participate in the Saturday lottery.
So, how do you buy tickets for Saturday Lotto from outside the country? Why not keep reading to find out? We will take you through the process and answer any questions you have. For those unfamiliar with this lottery, we will also take some time to talk about it. Hopefully, by the time you finish reading, you will be eager to buy tickets to this lottery.
What is Saturday Lotto Australia
This is a lottery that was introduced to the country in 1972 and has now become one of the favourite lotteries for punters. Known as Tatts lotto, X lotto and Gold lotto in some parts of the country, it is run by the Tatts lottery group.
This lottery has six prize divisions and we will talk about those in a little while. The Saturday lottery has a starting jackpot of AUD$5 million. The amazing thing is that the odds of winning the jackpot are really good. Unlike other lotteries, a player only has to match the main numbers to win the jackpot.
There are supplementary numbers, but those are used to determine the winners of the other prize divisions. It says a lot that even though there's a lottery for almost every day of the week, Aussies are drawn to this one. Below we will talk about how to play this lottery and the different prize divisions.
How to play the Saturday Lottery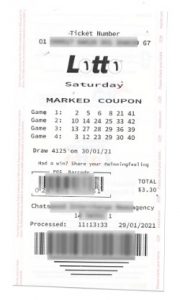 To play this lottery, a player needs to pick 6 main numbers between 1 and 45. Then 2 supplementary numbers from 1 to 6. The supplementary numbers are not used in determining the jackpot. All a player has to do is match the eight drawn numbers to win the jackpot.
During the draws, six balls are picked randomly out of a barrel that has 45 balls. The numbers on those balls are the winning numbers, and any ticket that matches those is the winning ticket. Then two other balls are picked from another barrel that has six balls. These are the supplementary numbers that are used in determining the other prize categories.
As the name suggests, the draws take place on Saturday each week. The draws close on Saturday by 7:25 pm AEST. Players who want to be entered for the draw that week need to buy their tickets before the closing time.
Prize Divisions
The Tatts lotto has eight prize divisions. When you buy a ticket to this lottery, you have the chance to any of these prize categories. The winning combination for each division is stated below.
Division 1 (Jackpot) – Match 6 main numbers
Division 2 – Match any 5 main numbers + 1 supplementary number
Division 3 – March any 5 main numbers
Division 4 – Match any 4 main numbers
Division 5 – Match any 3 main numbers + 1 supplementary number
Division 6 – Match any 3 main numbers
The organisers have made it possible for players to win this lottery. The odds are great and with a jackpot amount of AUD 5 million, is it any wonder that players love the Saturday lottery? If you have not done so yet, this is a good time to think about buying a ticket.
Previous Winners
Before we share with you how to buy tickets to this lottery outside Oz, it might be a good idea to talk about previous winners. Over the years, there have been a lot of winners so we will just pick some recent winners and hope that you will be inspired.
The first on our list is an Aussie mum who chose to remain anonymous. She won the Saturday jackpot along with another winner. According to reports, it took her two weeks before she realised that she had won the jackpot. If she had waited much longer, she would have been unable to claim her prize. Thankfully, she went back to check and discovered that she had won.
Another winner is a man who had been playing the Saturday lottery for several years with the same numbers. His tenacity paid off and he won the jackpot. Many lottery winners say that they had been playing for years before they won the lottery. Sometimes, it takes faith and consistency to get the results you want.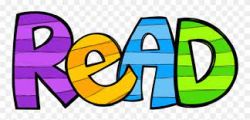 Some lottery winners gave back to the community
Some interesting and heartwarming stories about lottery winners giving back  read more
Buy tickets from outside Australia
So, if you don't live in the beautiful land of Oz, how can you buy tickets for Saturday Lotto? Before the internet, it would have been impossible or very difficult at the least. But thanks to the internet, you can buy your Tatts lottery tickets online.
There are online lottery vendors that let players buy tickets to top international lotteries. These vendors run what is known as a concierge service that helps players buy lottery tickets in any country. When you sign up with these sites, you can easily enter the Saturday lottery and claim any winnings.
At jackpotlotteryonline.com we run a concierge service that provides a seamless experience to our users. When you sign up with us, you can easily buy your ticket to the Saturday lottery and many other international lotteries. Worried about how to claim your prize if you win? Simply cash out your prize from our platform with zero hassle.
Frequently Asked Questions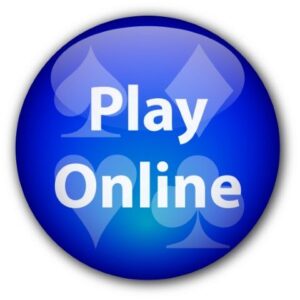 We know that there are probably several questions running through your mind. That's okay, we are here to answer your questions. We will try to cover everything here, but if you still have any concerns, feel free to reach out. We are always happy to hear from you. We will do all we reasonably can to assist you in your journey to becoming a lottery winner.
Can I buy lottery tickets online?
Yes, you can buy lottery tickets online and it is perfectly legal. Make sure you use a trusted lottery vendor to ensure that you are entering the lottery. Many lottery groups have websites. However, if you want to play more than one lottery, then you would be better off registering with a lottery vendor. Specifically, one that provides access to several other lotteries.
How do I buy a ticket?
Buying a lottery ticket is easy when you are registered with us. Simply pick your numbers and enter the draw. You can buy multiple entries to increase your chances of winning a prize. It's all up to you. If you're not sure what number to choose, then the auto picker can do the job for you. We work hard to ensure that the process is easy and intuitive for players.
What exactly is a concierge service?
We are glad you asked. When we say that we run a concierge service, it means that we have agents in different countries, including Australia. When you buy your lottery ticket from us, our agents go out and buy a physical ticket with corresponding numbers. That means that wherever you are, you are entered into the lottery.
How do I win?
To win this Aussie lottery, all you need to do is match the six main drawn numbers and you become the winner of the jackpot. You do not have to match the supplementary numbers as they are used to determine the prizes in Divisions 2 and 5.
How can I check the results?
After each draw, we post the results right here on jackpotlotteryonline.com. For the Saturday lottery, simply visit the Saturday lottery draw page after the draws on Saturday to find the results.
What if I forget to check the results?
This is the best part. When you buy from us, it does not matter if you forget to check the lotto results because we have your back. If you win a prize, we will send you a message on your dashboard as well as an email to alert you. When you buy a lottery slip from us, you know that you are covered.
I won, now what?
Well, if you won the lottery, first of all, congratulations! We are excited for you. If you have registered with us, then the next step is simple. Go to your dashboard and withdraw your funds through the available methods. It's as easy as that.
Register with us today!
Playing the lottery is fun and, it gives players something to look forward to each week. The Saturday lottery has a nice jackpot prize and favourable odds, making it ideal for new and old punters alike. Now, it is no longer restricted to Aussies as people everywhere can now buy entries into the lottery.
If you are searching for an interesting game to play, why not try the Tatts lottery? Wherever you are, you can buy a slip for this lottery by registering with us. buy multiple entries and enter several draws in advance with ease. Our job is to make it possible for you to play the lotteries of your choice with minimal stress.
Relax and have fun as you play, you never know if this would be the day you win big. Why not buy access to the lottery by registering with us today?