If you have played the German Lotto or you want to give it a try, then checking the winning numbers is essential. Winning the lottery is a life-changing experience.
Known as 6 aus 49 or 6 out of 49, it is one of the most popular lotteries in Europe. With incredible odds and life-changing jackpot prizes, this German lotto has nine different prize tiers.
It's easy to play and you can now enter the German lotto from anywhere in the world. You can also check your winning numbers when you play on jackpotlottoonline.com
How to play the German lotto
Basically, players just have to choose 6 numbers from a range of 1 to 49 and whoever matches the drawn results wins the jackpot. There is also a bonus digit called the Super Number. This is chosen randomly and is used to determine the winners of three tiers including the jackpot.
The jackpot amount is a guaranteed one million euros, however, if there is no winner after the draws, it rolls over. The German lotto jackpot can get as high as €14,000,000, which we think is pretty awesome.
Playing on jackpotlottoonline.com
When you buy a ticket from us, you are actually entering the lotto. We do not operate like some online lotto sites that merely give players the chance to bet on the outcome. If you bet on the outcome, even if you get the winning numbers, you do not win the lotto.
We are a concierge site that gives our customers the opportunity to enter lotteries from all around the world. When you buy a German lotto ticket online, our agents in the country will buy a physical ticket. The physical German lotto ticket will have the same numbers as the ones you chose. Then we will scan it to your account.
To play the lotto with us:
Pick 6 numbers out of 49. You can also use our auto generator to pick random lotto numbers

Enter the draws. You can enter single or multiple draws.

Choose how many weeks in advance you want to play (or you can only play one time).

Register to process your payment (this is so that we can alert you once you win the lotto).
Winning the German lotto (prize breakdown)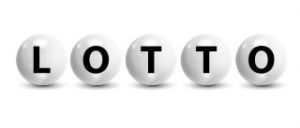 We already mentioned that this European lotto has 9 different prize tiers. That's a lot of prizes that a player can win, which explains why this lotto is so popular on the continent. The odds of winning the jackpot are 1 in 139,838,160.
We will share the prize breakdown for the different prize tiers as well as the odds for each tier. Also, we will include the estimated prize for each section. Prizes are determined by the overall lotto pool but based on past wins, it's possible to get an approximate figure.
Tier 1: 6 + Super Number – €12,585,434.40 (jackpot) – 1:139,838,160
Tier 2: 6 figures only – €1,003,509.30 – 1: 15,537,573
Tier 3: 5 + Super Number – €12,135.40 – 1:524,008
Tier 4: 5 figures only – €4,019.20 – 1:60,223
Tier 5: 4 + Super Number – €191.10 – 1:10,324
Tier 6: 4 figures only – €50.30 – 1:1,147
Tier 7: 3 + Super Number – €21.20 – 1:567
Tier 8: 3 figures only – €11.10 – 1:63
Tier 9: 2 + Super Number – €6 – 1:76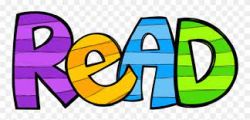 Your national lottery in international comparison
Your local lottery may be your worst option – why it makes more sense to pay more but go for bigger jackpots read more
Check your winning numbers online
Just as playing the German lotto is incredibly simple, we have also simplified the process of checking the results. If you play this lotto, then you can easily check your winning numbers online. Check back after each draw to see if you have won a prize. As we publish the draw results right here.
But, even if you do forget to check after the draws, we will let you know if you win any prizes. Not only will we alert you via your account, but we will also send you an email.
How to claim your prize
The German lotto draws take place once a week on Wednesdays. After the draws, the winning numbers will be announced. Winning the lottery just means that you have a ticket that matches the drawn results.
If you win a prize, you can easily claim your prize by withdrawing it from our platform to your account. That's right. Any prize that is less than €2,500 can be withdrawn straight to your account.
For amounts that are more than €2,500, you might need to fill out a claims form from the lotto company. But we will guide you through the process. So if you have not bought your German lotto ticket yet, go ahead and do that now. And remember to check the winning numbers.