Players that live outside Germany might find it a bit difficult to buy tickets for the German lotto, but it does not have to be that way. The German Lotto is also known as 6 aus 49 and is one of Europe's longest running lottery. Established in 1955, it has quickly become the leading lottery game in the country.
Entries to this lottery are available in accredited vendors in Germany. But if you live in another part of the world, you would have to rely on a trustworthy online lottery site like jackpotlotteryoneline.com.
Playing the lottery online is simple and when you use our site, it becomes a seamless and pleasurable experience.
How to play the German Lotto on our site

The literal translation of 6 aus 49 is six out of 49. To play the German lotto, you need to pick six numbers between 1 and 49 and a bonus number from 0 to 9. This is the same whether you are playing offline or via the internet.
When you purchase an entry to the German lottery on our site, you get to choose 6 numbers out of 49. You can choose more than one line of numbers as each one counts for an entry, giving you higher odds. Next, you can choose whether you want to enter for a single or multiple draws.
The German lottery has two draws a week on Wednesday and Saturday; you can decide to enter a single or multiple draws. When you have made your choice, the next step is to pay for your purchase. We will ask you to register with us at that point. This is necessary for several reasons:
By registering, you can keep your entry slips safe as you will need it to claim any wins
You can easily check the draw results although if you win any prize, we will let you know through your dashboard and via email.
You can also cash out any wins you have right on our platform
How to win the lottery
During the draws, six numbers are drawn from 1 – 49. The bonus number, which is known as the Superzahl, is drawn from another machine. If your numbers match the drawn numbers, then you win the jackpot.
It is important to state that the jackpot is not the only prize that players can win when they play the German lottery. This European lottery has 10 different prize categories and there is a prize just for matching two numbers and the bonus number.
Like we mentioned before, the odds of winning this lottery are quite good. The odds of winning the jackpot are 1 in 139,838,160 and the overall odds of winning a prize are 1 in 31. If you have never played the German 6 aus 49, this is a good time to think about placing a bet. You can do that by purchasing an entry to the lottery at jackpotlotteryoneline.com.
How do I know I have a real ticket?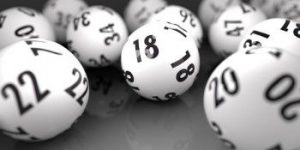 This is a very important question especially when you are buying German lottery slips online. It is possible to purchase what you believe is an entry to the lottery, and yet not be entered into the lottery.
The lotto has serial numbers printed on each ticket and they are important in determining whether a ticket is authentic. At jackpotlotteryonline.com, we run a concierge service for our customers. What we mean is that when you purchase your online lottery slips from us, your slips will have the serial numbers that come from the German lottery.
In other words, with our service you will get access to the lottery. If you match the drawn numbers, you will win the jackpot.
How do I claim my winnings?
The advantage of playing the lottery with us is that you do not have to worry about claiming your winnings. First of all, your slip is safe in your account and there's no fear of losing it. Since you will need the slip to claim your winnings, this is a good thing. In 2021, an €11.3 million jackpot prize went back to the pool because it remained unclaimed for 3 years. We don't want that to happen to you.
Second, if you win anything, we will let you know immediately and the next time you log into your account, your funds will be right there waiting for you. Simply withdraw the funds to your bank account and you're ready to enjoy your winnings.
We know that when you play the lottery, you are concerned about having a good time. It is supposed to be a fun game after all. So we work tirelessly to scale down the process so that it is seamless and without hassle, leaving you free to enjoy the game.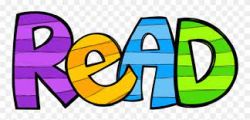 What car would you buy if you win the lottery?
Win the lottery and get a new car   read more
6 aus 49 prize tiers
Want to know what you could win when you play the German lotto? Here are the different prize tiers and the percentage of the prize fund allocated to each tier.
Match 6 + Superzahl – 12.80% (Jackpot)
Match 6 only – 10%
Match 5 + Superzahl – 5%
Match 5 only – 15%
Match 4 + Superzahl – 5%
Match 4 only – 10%
Match 3 + Superzahl – 10%
Match 3 only – 45%
Match 2 + Superzahl – €6
Note that the other prizes are determined after the jackpot has been taken out of the prize pool.
How much is the jackpot?
The jackpot prize for the German lottery starts at €2 million and rolls over after each draw, if there is no winner. As a result, the jackpot gets bigger until it reaches a mouth-watering amount.
For instance, in October 2020 a single ticket holder won a jackpot prize of €42,583,626. That win was the largest jackpot in the history of the German lotto. Close on its heels was the jackpot prize of € 33,832,008, which was also won by a lottery player.
Several other German lottery ticket holders have won jackpot prizes worth millions of euro. It is not surprising therefore, that punters around the world hurry to enter the weekly draws.
Register with us to play the lottery online
You do not have to live in Germany to participate in the German lottery. When you register with us, you get access to top international lotteries. It really opens up a world of possibilities. Note also that funds from the lottery are not taxable in Germany. However, we advise that you check the tax laws where you live.
So, what are you waiting for? Register with us to buy your German lotto tickets online and jump into the thrilling world of international lottery games.