When people play the lottery , they do so because with the winnings they hope to achieve, they want to fulfill their dreams. Those dreams may not be material dreams – some just wish to have financial independence. Some wish to work less and spend more time doing the things they love. But let's admit it, most of us simply want to buy things they could never afford before.
What do lotto winners spend their winnings for?
Most lotto winners will make a list of things they want to buy. Typically, a new house or a bigger and better house is on top of the list. That is probably the smartest thing you can do. A house is unlikely to lose value, and it will improve your quality of life a lot.
Next on most people's wish list would be to invest some of the money in a way that would generate a long-term profit. Wisely invested, that capital can generate sufficient income so that one does not need to work for the rest of one's life. Then, some people use the money to set up their own business. Their biggest wish is not to work for somebody else, but for themselves instead.
But surprisingly, a new car is often the first thing that a lotto winner buys. Why is that so? Well, first off, everybody has that dream car he always wanted to drive, but they were not able to afford it. So when the money suddenly is there, you do not have to do much research – you just go and buy that dream car of yours. Buying a house or setting up a business requires planning and research, which takes some time. The decision for a new car can be made spontaneously and you can have that car the same day you made the decision.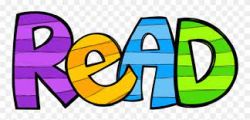 Pick winning lotto numbers manually or by using an RNG
How to generate winning lotto numbers?  read more
So what kind of car will people buy if money is not an issue?
That will actually depend on your personal situation and on your preferences. If you have a family, you will still buy a family car – but it is going to be a top-of-the-line luxury model. If you are single, you may choose a Porsche, Ferrari or other sports car. If you like to travel, a nice RV is a great choice. And if your win is large enough, you may even buy two cars that serve different purposes.
If you are a car lover and you want to make smart decisions in the way you spend your money, you should definitely consider buying a classic car. Rare classic cars have proven to be a great investment and they are fun to drive, in a way different from what modern cars offer. Maybe you will buy a new car for your daily needs and a classic as well. The classic car is an investment, and you can still drive it whenever you feel like it.
What would I choose?
Personally, if I had enough money, I'd have a Porsche 911, a Mercedes S-Class SUV and an RV. Add a motorcycle (my favorite is the new Triumph Rocket 3), and I'd be perfectly happy! Those choices would, of course, require that I buy a house that has enough space for a garage to hold all those vehicles. Oh and let's not forget that the house should be by the water so that I could also have a boat … but that is another story, or should I say:  another dream?