Thunderball is one of the UK's more popular lotteries. For just a little amount, punters can win half a million pounds, which is fantastic. There are lots of lotteries out there, but there is just something about Thunderball that draws players. It could be the incredibly favourable odds or the fact that it produces lots of winners. Whatever the reason, players around the world are also buying Thunderball lottery tickets online.
If you are playing the lottery online, it is essential to check the winning numbers. This is so that you know if you have a ticket that matches the drawn figures. If you're wondering how to check the draw results then you are in the right place. We will also share the best way to check the draw results
If you buy your tickets on jackpotlotteryonline.com then keep reading to find out how to claim your wins.
Choosing your Thunderball winning numbers
There are two main ways that players use to choose the numbers they want to play. For most lotteries, you need to pick out of a certain range. So, some players like to pick dates that are special to them; like birthdays or anniversaries. These are called lucky dates.
In some parts of the world, some people have numbers that they consider lucky. For instance, some might see the number 7 as a lucky number, while others see the number 13 as unlucky. It really depends on what you consider to be lucky. This is a method that is favoured by many players around the world and it could work for you as well.
The second way is to use our auto generator to select your figures randomly. This works for some people simply because the lottery is a game of luck. While you can do stuff to make yourself feel lucky, there is no way to guarantee a win.
How to play Thunderball online
The UK Thunderball is an exciting game to play. The process is just like any other lotto game. Basically, you need to pick 5 numbers out of a range of 1 to 39 and a special number from 1 to 14. The special number is called the "Thunderball" and is used to determine six prize categories, including the jackpot.
Playing online is not so different, just that you can use the number generator to pick random figures. This is kind of like the "lucky dip" for those who are used to physical tickets. You can choose several lines and multiple tickets to increase your chances of winning the Thunderball. 
The next step is to enter the draw and this is the best part. Note that it is perfectly okay to enter multiple draws. And if you buy your ticket from us, you can also enter the draw several weeks in advance. This gives you an advantage when it comes to playing this game of chance.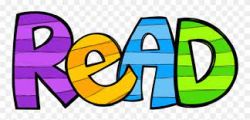 The lotteries that have the best odds for you to win big
Which lottery has the best winning chances?  read more
Thunderball draw days
Draw days are four times a week, on Tuesdays, Wednesdays, Fridays and Saturdays. This UK lottery has four draws every week. What this translates to for players is that you are four times as likely to win the jackpot with Thunderball. 
You could enter a single draw, but it's probably best to enter multiple draws so that you have a much higher chance of winning. Remember that with more entries you have a higher probability to win.
How to check the Thunderball draw results
Now to the best part, which is checking the draw results. The only way to know if you have the right combination is to check the draw results. Most lotteries hold live drawings and Thunderball is no exception. So, you can watch the live drawing online. It is important to note that the live drawings take place at a particular time and if you miss out on your prize if you win.
Naturally, you could always scout the internet to find out whether you are the winner. Unfortunately, while you might get the combination for the jackpot, it is not as easy for the other prize categories. The second-tier prize for Thunderball is £5000 and you wouldn't want to miss that.
The best option is to check back on this page after every draw. We post the latest draw results across all categories. Plus, if you bought your ticket from us, we will notify you if you win any prize.
Prizes you can win
That said, what are the different prizes across the various categories? The UK Thunderball has several prize categories with a prize just for matching the Thunderball. There is a high chance that a player could win a prize.
Here is the breakdown of the prize categories for the UK Thunderball as well as the odds of winning.
Category 1: Match 5 + Thunderball – 1 in 8,060,598 – £500,000
Category 2: Match 5 only – 1 in 620,046 – £5000
Category 3: Match 4 + Thunderball – 1 in 47,416 – £250
Category 4: Match 4 only – 1 in 3,648 – £100
Category 5: Match 3 + Thunderball – 1 in 1,437 – £20
Category 6: Match 3 only – 1 in 111 – £10
Category 7: Match 2 + Thunderball – 1 in 135 – £10
Category 8: Match 1 + Thunderball – 1 in 35 – £5
Category 9: Match Thunderball – 1 in 29 – £3
Anyone can win a Thunderball prize even if they live outside the UK. Simply buy your ticket online for a chance to win big.
Cashing out your wins
We mentioned that we will notify you via email and through your account if you have a winning ticket. But, how do you withdraw your wins when you live outside the UK? This is a question that lots of punters worry about. Well, we are here to set your heart at rest about your wins.
When you register with us and buy your lottery tickets from us, we simplify the process for you. As a concierge site, we have created a seamless process whereby you can easily withdraw your winnings. With prizes that are under 2,500 Euros, all you need to do is cash out from our site to your account.
If you have won a prize that is above that amount, you would need to claim your win directly from the lottery company. We will provide you with a claims form and guide you through the process. So no need to fear, we make sure that everything is easy and stress-free.
Things you should know before claiming your prize
Before you claim your prize, it is important to know a few things about playing the lottery in the United Kingdom. We already know that the lottery is open to everyone regardless of nationality, however here are a few things to note:
The lottery is open to players above the age of 16

Prizes are paid in a lump sum

Lottery wins are not subject to tax in the country. However, if you are playing from outside the country, you should check the tax laws of your country

You have 180 days to claim any win before it goes back into the pool

If you entered the lottery via a physical vendor you may need to contact the lottery organizers to claim your win.
Benefits of playing the lottery with Jackpotlotteryonline.com
You get quick and immediate access to the lottery. You don't have to live in the UK to play the lottery

It is super convenient as you do not need to leave the comfort of your home. Check your combination from your computer or mobile device.

It is also safer because your ticket is stored digitally. That is important because it is the only way to claim your win.

No need to miss your win because we will alert you immediately if you win any prize

You can easily withdraw any win online without going anywhere
If you have not yet bought your Thunderball ticket, this is a great time to do that so you can enter the next draw.
What is a concierge site?
We mentioned that we are a concierge site and you might be wondering what that is all about. Well, one problem players have with buying tickets online is that they never know if they have entered the lottery. Many sites let their players bet on the outcome of the lottery, which is something totally different.
At jackpotlotteryonline.com, we give our users access to top international lotteries around the world. That is because we run a concierge site where we have agents in different parts of the world. When you buy lottery tickets from us, our agent in that country buys a physical ticket with corresponding numbers. The ticket is then scanned and sent to you.
When you buy your Thunderball lottery ticket from us, you are assured that if you match the drawn numbers, you win the lottery. It's that simple yet it is the one thing that gives our customers the peace of mind to play the lottery online.
Tips for winning Thunderball
Although Thunderball is a game of chance, there are things you can do to increase your probability of winning. We will list a few below:
Choose your lucky digits. You cannot have too much luck when you play Thunderball

Buy more tickets and enter multiple draws. That's because the more entries you have, the higher your chances of winning.

Join or form a syndicate. This is a group of people who pool their resources together so that they can buy more tickets.

Have a strong belief that you will win. There is something about believing with all your heart that draws luck to you. Several lottery winners have talked about their belief that they would win.
Check your winning combination on jackpotlotteryonline.com
We make it easy for players to get access to top international lotteries by providing tickets online. Beyond that, you can also check the draw results and cash out your wins from our site. Playing Thunderball has never been more relaxing or stress-free. And we have worked hard to make sure it remains that way.
If you want to try out the UK Thunderball, do not hesitate to buy your tickets now. Visit our site after every draw to discover the draw results and easily cash out your wins.