There is no shortage of lotteries for players within the UK to play. From lotto games to annuity games, there is something for everyone and almost every day too. But one of the favourite games for punters is Thunderball. It is interesting because this is a lottery that does not offer a jackpot worth millions of pounds. In fact, we can guarantee that even if you do win the jackpot, you will not be a millionaire. Why then do players seem to love this lottery?
The reason is simple; the odds are much better than in other games with larger jackpots. With four weekly drawings and a tidy jackpot sum, it's no wonder lotto enthusiasts flock to this lottery every week.
If you live outside the UK, you can also enter any of the drawings. Visit jackpotlotteryonline.com for an efficient and stress-free way to buy lottery tickets wherever you are.
How does Thunderball work?
This British lottery is straightforward and easy to play and experienced lotto players should have no problem with this British lottery.
To play this British lottery, players need to pick five main numbers from between 1 and 39 and one special number from 1 to 14. The special number is called Thunderball.
After picking your numbers, the next step is to enter the draws and wait for the results. We have already mentioned it offers four weekly drawings. That's four opportunities to win the jackpot! The drawings hold on Tuesday, Wednesday, Thursday and Saturday.
Is it legal to buy a UK lottery ticket online?
The question about whether or not you can enter the lottery through the internet is a valid concern. It is true that there are scams out there and it would be foolish to ignore that. However, there are legitimate lottery sites that sell tickets to lotteries around the world and this is perfectly legal.
First of all, this British lottery is not restricted to citizens of the United Kingdom. The only restriction is geographical in that physical slips are sold by vendors in the country. Buying your tickets online is the only way to play the lottery from outside the country.
Before you buy a lottery entry, ensure that you are using a legitimate lottery vendor, particularly one that has a good reputation. A good way to check is to see if they have a history of paying out wins so that you do not lose out on your winnings.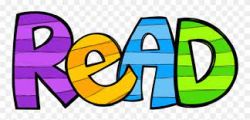 Your national lottery in international comparison
Your local lottery may be your worst option – why it makes more sense to pay more but go for bigger jackpots  read more
Jackpot and prizes
So what exactly is the jackpot prize for this British lottery? The jackpot prize is five hundred thousand pounds and it is guaranteed for every draw. Any ticket that matches the five drawn numbers and the special number wins the jackpot.
The jackpot is not the only prize that players can win with this lottery as there are other prize tiers. The second tier prize is also a fixed amount of five thousand pounds, which is really great. There are nine prize tiers overall and there is a prize just for matching the special number.
Again, the odds for this lottery are incredible, which is why it has produced so many winners since the first draw in 1999. Because of the high demand for the lottery, it went from having just one weekly draw to four weekly draws. So if you play this British lottery, the odds of winning the jackpot are 1 in 8,060,598, while the odds of winning any prize are 1 in 13.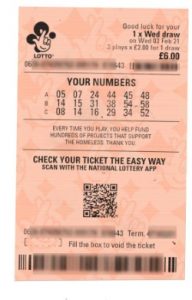 When you play this lottery, here is what you can expect to win:
Match 5 numbers + special number – £500,000 (Jackpot)
Match 5 numbers only – £5000
Match 4 numbers + special number – £250
Match 4 numbers only – £100
Match 3 numbers + special number – £20
Match 3 numbers only – £10
Match 2 numbers + special number – £10
Match 1 number + special number – £5
Match 0 number + special number – £3
How to claim your prize
How you claim your prize will depend on how you bought your lottery ticket. If you entered the lottery through our site, you can claim your prize by logging into your account and withdrawing your winnings from our platform.
Before you claim your prize, it is important to know a few things about playing the lottery in the United Kingdom. We already know that the lottery is open to everyone regardless of nationality, however here are a few things to note:
The lottery is open to players above the age of 16
Prizes are paid in a lump sum
Lottery wins are not subject to tax in the country. However, if you are playing from outside the country, you should check the tax laws of your country
You have 180 days to claim any win before it goes back into the pool
If you entered the lottery via a physical vendor you may need to contact the lottery organizers to claim your win.
Why you should play the lottery with us
We are a bespoke concierge service that provides access to top international lotteries to players around the world. We have spent years refining the process to ensure that our customers have a thrilling experience that is pleasant and stress-free.
When you register with us, you can enter several lotteries conveniently from one single online platform. We provide the added security of knowing that your entry slip is safe so you don't have to worry about losing it. You can also relax knowing that you will not miss out on any win because we will let you know as soon as you win a prize.
Basically, we take away all the bolts and creaks that come with playing the lottery, leaving you free to do what you enjoy the most: have fun. It does not matter where you are in the world, once you have an internet connection, you can enter top international lotteries.
With jackpotlotteryonline.com you get several options. You can play one or multiple lotteries, enter one or multiple draws and even set up a subscription so that your entries run on autopilot. Why not visit us today to buy Thunderball tickets from outside the UK?