The Amazing Spanish Lottery
El Gordo is around the corner and not everyone is fortunate enough to live in or travel to Spain. Yet, punters everywhere are excited at the thought of participating in the fun and festivities that accompany this lottery. Players who live outside the country can also take part in this lottery and we will show you how to do that.
If you are new to playing the lottery, then you might be interested to know that this is a Spanish lottery. It is called El Gordo which means "the Fat One" because of the large jackpot. It is said to be the largest jackpot in the world.
So, how can you get a piece of the action even though you do not live in Spain? Keep reading and we'll tell you all about it.
How to Buy El Gordo tickets from outside Spain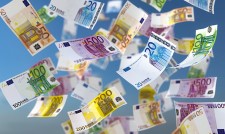 The easiest way to buy tickets to the El Gordo lottery is via the internet from an online lottery vendor like jackpotlotteryonline.com. We provide a seamless service that makes playing top international lotteries an effortless experience. When you register with us, you get a bespoke platform that is tailored to your needs.
We want to ensure that our customers experience the pleasure that comes with playing the lottery. When you take part in El Gordo, you become a part of history and tradition. This Spanish lottery is also known as the Christmas lottery and the season is not the same without it.
Participating in the Spanish Christmas lottery could be a bit confusing if it is your first time. Unlike other lotteries, you do not get to pick your numbers. Each slip has numbers already printed on it. To add to the confusion, there are 100,000 numbers in the El Gordo lottery. At jackpotlotteryonline.com, we guide you through every step.
Why you should participate in El Gordo
There are several reasons why players all over love El Gordo. We mentioned the fact that it is steeped in history and tradition. The lottery held its first draw in 1812; that means that it is over 200 years old. El Gordo is the second oldest running lottery in the world and it has become part of the culture of Spain.
The draw is held on December 22 every year so it is a great way to add colour to the festive season. The draw itself is another grand affair as the draw results are sung out by pupils of the San Ildefonso school. Did we mention that El Gordo is steeped in tradition? It is certainly something old and new punters look forward to every year.
Beyond that, El Gordo is a lottery that promotes and celebrates community. The tickets are divided into several subdivisions and it is quite common to find neighbourhoods subscribing to a subdivision. So why not do something special for your family and friends by entering El Gordo together? It is a wonderful way to celebrate Christmas.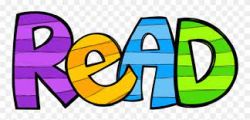 Do not miss the draw times for the world's largest lottery jackpots
A list of the Draw Times for the International Lotteries  read more
How to play El Gordo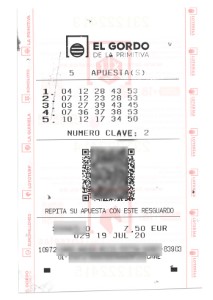 When you enter the Spanish Christmas lottery, your slip might have numbers ranging from 00000 to 99999. Each ticket is divided into ten parts, which are further subdivided. So no matter your budget, you can afford to buy a ticket.
Equally interesting is that El Gordo players have a very high chance of winning. The total jackpot is billions of Euros and the odds are incredible. So players could go home with thousands of Euros even if they do not win the first prize.
Once you buy your ticket all you have to do is wait for the draws on the 22nd of December. On our site, we ask our customers to register so that we can let them know as soon as they have won a prize. Also, cashing out your winnings is easy as you can do so from our platform.
Steps to Play El Gordo online
Now that you are as excited as we are about the Spanish Christmas lottery, let us take you through the steps.
Buy your El Gordo ticket on our site
Register so that we can contact you if you win
Wait for the draw
Withdraw your winnings if you win
It is that simple when you register with us. We take away the  complication so that you are left with the fun of the game. If you are searching for a lottery game with good odds that you can enjoy then look no further.
We should mention that even though El Gordo has great odds it is a game of chance. There is no way to guarantee that you will win and there is nothing to say that you won't either. However, the only way you can get a chance to win a prize is if you enter the lottery in the first place. So register with us now to buy the Spanish Christmas lottery tickets.