El Gordo Online Lotto Jackpot
The average Spaniard spent an awesome amount of €60 on the El Gordo lotto jackpot in 2009. Well, the figure €60 may not seem to be a big deal, but if you multiply that by the Spanish population, you can be dumbstruck. Best known for Spain's Christmas lottery edition, the El Gordo lottery is also a weekly event.
It is a lottery with one draw per week (every Sunday), and you have to pick 5 numbers out of a 54 numbers range. The name El Gordo, by the way, is Spanish for "The Big One".
The El Gordo Christmas draw
Played once a year at Christmas time, El Gordo Navidad is very different from the other comparable lotteries in the world, since there are only 85000 lottery numbers available (from 00000 to 84999) and the lottery draw is a very special event that takes a long time to set up and execute.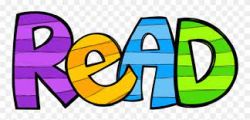 Do not miss the draw times for the world's largest lottery jackpots
A list of the Draw Times for the International Lotteries read more
Why is the Christmas El Gordo unique?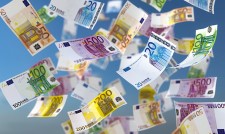 The draw itself is very unique and different. There is hardly any machinery or technology involved. A huge sphere is filled with wooden balls, each one of which has one of the 5-digit numbers on it. A second sphere contains the balls with the prizes. The draw is done by two children, who take one ball out of each sphere, which defines the winning number and the prize that this number has won.
Entirely drawn by human hands, the El Gordo Online lotto jackpot is very unique and one of the most sought-after in mainland Europe. There are three top prizes and over 1000 smaller ones, and numbers that partially match the top three prize numbers win something as well. So that kicks up the chances of winning by quite a bit.
El Gordo is one of the biggest lottery jackpots in the World, with total prize money of over 3 Billion Euros every year (as of now and it is steadily rising). You do not have to be Spanish or a European citizen, anyone over 18 can play the El Gordo Lotto.
How and why should you play El Gordo Online?
Sign up on our website today to make sure that you book your seat to riches. We will help players from outside Spain participate in the El Gordo Lottery. All you need to do is to set up your account, pick your numbers and complete the payment. Then, we will make sure that a ticket is bought on your behalf for the El Gordo lotto jackpot. The ticket with your selected numbers will be scanned for you, and in the event that you win a fortune, we will also help make sure that the money goes to you as quickly as possible. It is recommended that you book your ticket with your favorite numbers today.