How to get Powerball tickets from outside the US
There is a lottery in almost every country on earth, but not all lotteries are like Powerball and Mega Millions, the big US lotteries. Lotto jackpots in the US have reached amounts as high as $1,5 Billion (in 2016). The lottery jackpots in other countries have never reached such an amount, so whenever lotto fans read about another record-breaking lotto jackpot in the USA, they ask themselves one question: Can I play Powerball from outside USA, maybe online?
Well, the simple answer is yes – even if you live outside the US, you can still play Powerball. We are a reputable service that allows you to buy tickets for those huge lotteries or a number of other international lotteries. It is as simple as can be – you pick your numbers online, and we send our agents inside the US out to buy tickets for you. Those lotto tickets belong to you so you have a legitimate claim against the lottery commission itself. If you win, we will also assist you in getting your money.
The important part is the fact that you will get an original lotto ticket here, and not participate in some kind of lotto scam!
The process of purchasing your lottery ticket online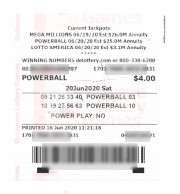 First, you look at the top of our website, where you click on one of the banners and choose the lottery in which you want to participate. Our website is available in more than 20 different languages. Most customers buy tickets for the US lotteries Powerball and/or Mega Millions, but very often other international lotteries have huge jackpots as well. You can sort them by the size of the jackpot and simply play the lotto that currently has the highest amount. If you want to play multiple lotteries, that is easy as well – for example, you can buy one ticket for Powerball, and another for the Spanish El Gordo.
Next, you pick your numbers – this is easy since our website will show you how many numbers you have to pick. There is a quick pick function that generates numbers at random if you prefer that. After that, choose how many tickets you want to buy, and how many draws (weeks) you want your ticket to be valid for. Depending on how many weeks your ticket will participate, you will get a discount on the price you pay for the ticket.
After you have chosen all your options, you can see the total price and the next step is to register a customer account. Paying for your lottery tickets is easy too – most clients choose the credit card payment option, but there are other options such as (depending on the country you are from) instant bank transfer, or cryptocurrencies.
For your payments, the latest and most secure protocols will be used so that you do not have to fear any credit card fraud. If you want you can choose the option of getting a ticket for multiple draws, your numbers will participate in Powerball or whatever lottery you choose, for 2, 4, 6, or even 8 draws in a row.  This is an option though – if you do not check that box, you will get charged only for one draw!
Most people outside the US play their local lotto only, without being aware of this option to play international lotto online. But now that you are in the know, what keeps you from playing for jackpots that often are 100 times as high as what you can win in your country of residence? Maybe you will be the next Powerball jackpot winner!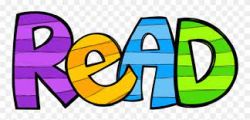 Is it Legal to Play Lotteries From Other Countries Online?
Is it legal to get a lottery ticket online, and will I actually get paid?  read more
Lotto USA Online Overview
In the United States, there are 43 states, plus the District of Columbia, the US Virgin Islands, and Puerto Rico that run lotteries. There are state lotteries in each of these areas that fall under the category of Lotto USA. Some of the major Lotto USA lotteries to be run are the Mega Millions and the Powerball. These are massive lotteries that are available to residents from all over the US and now, players from abroad can participate online through this our service.
Powerball Lotto USA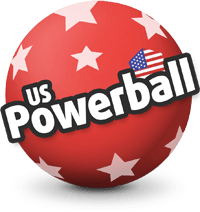 The most popular Lotto USA game is Powerball. Powerball is drawn in Universal Studios in Florida, USA, but it has a non-residency requirement meaning that residents of non-Powerball states and even players outside the USA are eligible to take part in this Lotto USA game.
In order to be eligible to play Powerball, players must be at least 18 years of age. Players need to select six numbers – five numbers between 1 and 59 and one PowerBall number between 1 and 39. Players are able to make use of the Quick Pick function which will randomly select 6 numbers for you.
Powerball jackpots are typically in the tens of millions of dollars, although they have gone over $200 million quite often in the past.
Mega Millions Lotto USA
Mega Millions is another Lotto USA lottery that is run in the US and is, in fact, drawn in Atlanta, Georgia. Despite this, Mega Millions has no residency requirement meaning that residents of non-Mega Million states and even non-US residents can take part in and win the Mega Millions Lotto USA.
In order to play the Mega Million Lotto USA, you must be 18 years or older. You must pick 6 numbers – five numbers between 1 and 56 and one Mega Ball number between 1 and 46. You are able to make use of the Quick Pick option which will randomly select the numbers for you.
The Mega Million Lotto USA game offers cash prizes, as well as a jackpot prize. The life-changing jackpot has been known to go into the hundreds of millions of dollars, making it highly popular.
NASPL – USA Lotto Association
The North American Association of State and Provincial lotteries (NASPL) represents all of the US state lotteries and provincial lotteries and Canadian lotteries. Lotto USA is operated more effectively through NASPL. It acts as an interface for Lotto USA, provides information, carries out research and development, ensures security, and trains Lotto USA staff. All of the major USA lotteries are members of NASPL.