About the legal aspects of playing international lotteries online
So, you're thinking about getting started playing some completely new lottery games, huh? Maybe you've heard that varying the way you play is the best way to go or maybe you just really like the jackpots that are currently available in some countries.
But you're a little concerned about whether or not you can actually play and win these games legally. Well, we're going to take a look at that question for you, so you can make sure that everything you're doing is completely legal.
The short answer is that it is absolutely legal to play lotteries from other countries online. Now, there are some countries that don't allow this, but those are the types of games that we don't have on our website. The games that we do offer for sale here allow absolutely anyone to purchase a ticket, regardless of where you're actually from. That means you don't have to worry about getting in trouble with either your local officials or the officials of the country you're purchasing a ticket from, you're obeying all of the rules.
The rules, in these situations, only require that someone purchase a ticket from the country or location of the game. There is no rule or regulation regarding the use of a proxy to purchase the tickets that you want. You are allowed to purchase your ticket through a service, such as ours and then we will have someone purchase the ticket for you. According to the rules and regulations of all of the games that we offer through our site, this is absolutely legal and you'll have no problems with the officials of the country that you're purchasing the tickets from.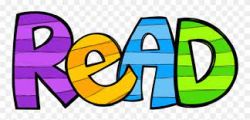 How Do I Get Paid if I Win the Lottery Online?
This is how you get your money if you win the lottery online read more
Now, there are some regions of the world where playing the lottery online is illegal and there may be rules and regulations in your specific area that do not allow for this. It is important to check with your local law enforcement or to check into the regulations of your country residency to determine whether or not there is anything regarding what you are or aren't allowed to do. Make sure that you are not violating any of the rules of your resident country when you purchase tickets like these online.
We can tell you that, in most instances, this is also not an issue. Where some countries have laws against online gambling, purchasing lottery tickets is considered entirely separate from, for example, sports betting or online gambling as a whole. You will want to check the distinction of this before you decide to purchase your tickets and you will be able to rest assured that what you are buying is entirely legal and that you can enjoy the experience and the opportunity to potentially win a jackpot larger than you could by buying only from your local lottery.
Playing the lottery from other countries can be a whole lot of fun, and in nearly all situations it is going to be legal for you to do.
Playing lotteries from other countries gives you a better chance of winning a jackpot, and it's completely legal to do.