La Primitiva Online
Spanish lotteries have always captured the imagination of many and La Primitiva is no exception. And now you can buy a ticket for La Primitiva online from outside of Spain. Previously, La Primitiva was only limited to Spanish citizens, however, with the spread of communications, it has moved on to the next generation and is offered to everyone over 18 years of age.
Through our website, the La Primitiva Lotto can now be played online. It is one of the major European lotteries and comes with massive prizes.
If you want to buy a ticket for the La Primitiva lotto online and you live outside of Spain, the only option you have would be to buy it from us. With many clients from across the world, we deliver the best services to you, which include buying the ticket to La Primitiva on your behalf, helping you with selecting the numbers, and making sure that the prize money is delivered safely to you.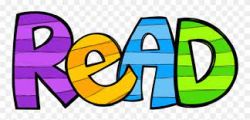 What is the secret of lottery success?
How to Successfully Play the Lottery   read more
Why play the La Primitiva Online
The La Primitiva Online draws three times a week. This gives time for the jackpots to rise quickly. At the same time, the chances of winning are quite good, even for the top prize tiers. Every lotto fan participating in the La Primitiva Online has 1 to 6 odds of winning a cash prize.
La Primitiva vs El Gordo vs The Spanish Christmas Lottery
By far one of the biggest lotteries in terms of rewards offered, La Primitiva is one of the most sought-after among the many lotto jackpots you can play on our site. There is no reason to lose hope or opportunity even if you do not live in Spain. You can play from anywhere in the world if you are over 18 years of age.
El Gordo is a different lottery altogether, but you can play it on our site as well. El Gordo draws only once a week, on Sundays.
In addition to the regular weekly draws of La Primitiva and El Gordo, there is the Christmas edition of El Gordo, drawn once a year only, on the 22nd of December.