The Spanish lottery is one of Europe's most popular lotteries and it attracts lotto fans throughout the country. La Primitiva is also one of the oldest lotteries in the world. It was established in 1763 and has been making lottery fans in the country glad for almost 260 years. Before now, it was only limited to punters who lived within that geographical location but thanks to the internet, punters all around the world can now enter this lottery. Lotto games depend a lot on luck and this one is no exception. As such, there are so many entries at each draw, with punters trying for a chance to win big.
If you want to get tickets for top international lotteries, including La Primitiva, visit jackptlotteryonline.com now to get started. 
How to Play La Primitiva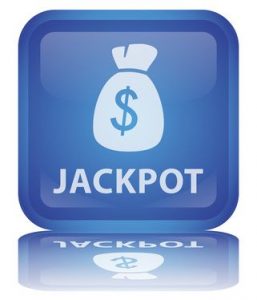 As fun as the Spanish lottery is to play, it could be a bit confusing to those who are new to the lottery. There seem to be a bit more numbers than some punters might be used to and there are some other concepts that might be hard to understand. But, once you get how to play La Primitiva, it becomes really simple.
The first thing to understand about playing this lottery is the Reintegro and the Complementario. The Reintegro and Complementarior are essential to determining the jackpot winner. If you plan on winning the jackpot, then it is essential to know what they are all about and how they work.
Basically, the Reintegro (translated refund in English) is one of the bonus numbers used in selecting prize winners. The Complementario (translated as Complementary in English) is the second bonus number.
To play La Primitiva, a player would have to choose five main numbers from 1 to 49 and the Reintegro from 0 to 9. Anyone with a ticket that matches the drawn numbers win the jackpot.
But there is more to the Reintegro
The Reintegro is used to select the jackpot winner. Thus, you must match the five main numbers and the Reintegro number to win the jackpot.
Also, the Reintegro is used to determine another prize category. Punters who only match the Reintegro number win back the price of their ticket. Which is why it is called "the refund."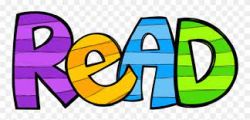 What is the secret of lottery success?
How to Successfully Play the Lottery  read more
What about the Complementario?
The other bonus number is not relevant to winning the jackpot, but it is used in determining the Division 2 prize category. So a punter who matches the five main numbers and the Complementario number will win a prize.
Understanding how the Joker works
The Joker is another mystery if you are buying La Primitiva tickets for the first time because it seems to create a whole different category of prizes. Actually, it does create a different category of prizes.  It is optional though, and when buying your lottery ticket, you can choose to include a Joker for an added cost.
Where the Joker is more like a raffle than a lottery because punters do not get to choose their numbers. Seven random numbers are attached to your ticket if you opt for the Joker. That does not nullify your lottery ticket, it is just an inclusion. The Joker gives punters the chance to win up to €1 Million. It has seven prize categories. Find them below:
1st Prize – €1,000,000
2nd Prize – €10,000
3rd Prize – €1,000
4th Prize – €300
5th Prize – €50
6th Prize – €5
7th Prize – €5
Winning the Joker
If you win both the lottery and the Joker, you will have to choose one as punters cannot claim both prizes in a single draw for a single ticket. However, a higher reward will be paid out.
Steps for playing the lottery online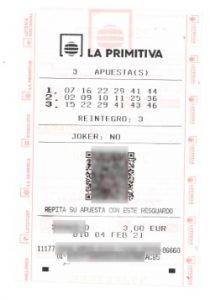 Getting tickets for the lottery online is one of life's simple pleasures mostly because of how convenient and handy everything is. You can get your ticket with just a few swipes or taps. Here is a step-by-step guide for doing this on this site.
Step 1: Visit the site you have chosen and search for the lottery you want to play. We give lottery fans access to a large variety of international lotteries, including La Primitiva.
Step 2: Choose the five main numbers and the two bonus numbers. If you are not sure about what numbers you want to use, you can use the random number generator on the site. Also, you can pick more than one line of numbers to increase your odds of winning.
Step 3: Enter the draws. Note that if you are entering a single draw, you can only do that on Monday. The other draws are weekly draws and you can enter all of them if you want.
Step 4: Sign up and pay. When you get to the payment page, you will be asked to sign up. This is so that you can easily access your ticket from your account and also so that we can alert you if you win any prizes. You will only need to sign up once and subsequent times, just log into your account.
That is all it takes to gain access to the top international lotteries from the comfort of your computer, or mobile device!
La Primitiva draw results
Draw days are filled with excitement and many lottery punters look forward to them. That is when those who entered the draw get to find out if they won the jackpot. There are other prizes that punters can win besides the jackpot, and these are all revealed on the draw day.
The Spanish lottery holds three weekly draws on Monday, Thursday, and Saturday. That means that punters have three chances every week to win the lottery. If you play La Primitive via the internet, you can either enter the next draw or automatically enter every draw. Remember that the more draws you enter, the higher your chances of winning the lottery.
When the draws are announced, punters can listen to the draw results live. However, if you do not have the time to do that, you can come back here to get the draw results. We do not just publish the numbers that match all the drawn numbers, but we also publish the results for the other tiers.
About La Primitiva prizes: what can you win?
Besides the premier prize, La Primitiva has 5 other prize tiers. If you are including the jackpot, that makes it 6 tiers in total. There is even a prize for matching just the Reintegro number. These prizes might not be in millions, but they come to several thousand euros. So, they are definitely worth checking out.
It is important to understand that there is no specific prize for the other tiers as it depends on the number of punters for that draw. The jackpot is the only prize level that is guaranteed. 40% of the jackpot amount is allocated for the other prize tiers and distributed to winners in those categories.
But, you can also choose to play the Joker which substantially increases the potential win. The Joker also has seven other prize categories, separate from the main prize categories giving La Primitiva punters even more chances of winning.
Prize Tiers
Jackpot – Match 6 main numbers + Reintegro
Division 1 – Match 6 main numbers
Division 2 – Match 5 main numbers + Complimentary number
Division 3 – Match 5 main numbers
Division 4 – Match 4 main numbers
Division 5 – Match 3 main numbers
Reintegro – Match only the Reintegro number
How to withdraw your winnings
Punters often wonder how they can get access to their winnings if they play on the internet. The answer to that really depends on the lottery site that you use. Some lottery sites are not too good about paying winners, but you will find that this is the exception, rather than the rule. Nonetheless, it's always a good idea to remain safe and stay with a trusted lottery vendor.
If you play the lottery with us, then you can easily withdraw your winnings. We have designed our system to deliver maximum ease of use and zero stress. With multiple withdrawal options, we provide a safe method for you to get hold of your winnings. 
If your win is above a certain amount (like if you win the jackpot), you will need to identify yourself to the lottery company. But don't worry, we will provide a form for you to fill and once you've done that, we will process the claims for you.
Play with us for a chance to win big
Where you purchase your tickets matters a lot and at our site, we have done our best to create a safe place for punters all over the world. With a wide variety of international lotteries, you can choose from any game, including La Primitiva. The jackpot prizes are large, but remember that most lottery games have several prize levels, with some very generous amounts.
If you are ready for a chance to win big with La Primitiva, visit us now and get your tickets. With three weekly draws, the Spanish lottery gives punters several chances to win the jackpot every week. At jackpotlotteryonline.com there is always a draw you can enter and you never know if today is the day that you will win big.