List of online lotto ticket providers
Playing various lotteries from countries other than your own has become extremely popular in the past years. Every time the media report a huge lotto jackpot somewhere in the World, people want to jump on the bandwagon and play that lottery, hoping to get lucky and crack the jackpot.
Because of this, a number of websites have emerged lately, offering an online lottery ticket service. Basically, they all do the same thing, but there are huge differences between them. That means a comparison of the different companies is what you need to decide where you should be ordering your lottery ticket.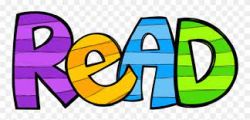 Some lottery winners gave back to the community
Some interesting and heartwarming stories about lottery winners giving back  read more
Our comparison of the various companies is based on the following criteria:
Trustworthiness – do they really buy legitimate lotto tickets, or are they just pretending to do so by simply piggybacking on the real lottery?
Speed of delivery – you should get your lottery ticket at most 24-48 hours after purchase
Price per ticket – of course, you pay more than the ticket would cost in the country of the lottery, but does the lotto service overcharge you for getting the ticket and delivering it to you?
Secure handling of customer data and payment information – well, this one is a no-brainer I guess (but all services we tested are pretty good when it comes to this aspect)
Quality and speed of customer service
Jackpotlottoonline.com wins the comparison
First off, the only companies we really trust when it comes to buying real tickets are our own site and RedFoxLotto. Why? Because both were the only ones who, in January 2016, when the record-breaking $1,5 Billion jackpot was on, actually did stop selling lotto tickets because they were so overwhelmed by the demand that they could not buy them fast enough.
Our favorite besides our own site is RedFoxLotto because of the fact that the price they are asking per ticket is reasonable, considering the overheads involved with sending an agent to a lotto shop, buying the ticket, then scanning every ticket and emailing it to the customer. We cannot recommend Wintrillions and Lottoland  – either their ticket price is definitely too high, or they do not buy real tickets.
Both our site and RedFoxLotto usually deliver the ticket within 24 hours, and in case you run into a problem, their customer support is easy to reach and able to handle any problem.
Comparing the various online lotto service – Overview
| | | | | | |
| --- | --- | --- | --- | --- | --- |
| Name of website |            Link | Price Powerball ticket | Trust factor | Delivery speed | Support |
| Jackpotlotteryonline.com | click here to visit | 5,00 € |  10/10 | 48 hrs | excellent |
| RedFoxLotto.com |  click here to visit | 5,00 € |  10/10 | 24 hrs | excellent |
| Simbalotto.com |   click here to visit | 5,00 € |  10/10 | 24-48 hrs | excellent |