The UK lottery is a lottery game that is played in the United Kingdom. This country is home to many lottery games including the Set for Life game, which is an annuity. But, we're not here to talk about Set for Life. This is a game that players play for fun and you can now play this game online. Although it has been known to make millionaires every now and then, the payouts are not very generous. Mostly because payouts depend on the lottery pool.
You can play this and other top international lotteries online at our site. Simply visit jackpotlotteryonline.com and register with us for a chance to win big.
How to Play the UK lottery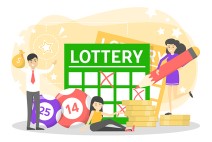 This game is very much like other lottery games. The rules of the game provide that a player must pick 6 numbers from a pool of 1 to 49. There is also a bonus number that is picked during the draws. This is used to determine the winners for the other prize categories. The bonus number is chosen randomly during the draws and not by the players.
To be honest, we are not fans of the UK lottery because of the low payouts. Even if you match the drawn numbers, we can't guarantee what you will take home.
Why not visit our site to play other lottery games like the US Powerball and Mega Millions. With these lotteries, the minimum jackpot is $40 million. There are other European lotteries as well that you can play, such as Euromillions and Eurojackpot. Our dream for our customers is that they should win big.
How to enter the UK lottery online
Playing online is a bit different from using a physical vendor. The difference is not a bad thing. In fact, it makes playing the lottery super convenient. Follow these steps to play the UK lottery on our site.
Visit the UK lottery page

Pick 6 numbers from a range of 1 to 49(if you are not sure of what numbers to use, try the automatic number generator)

Buy additional lines of number for a higher chance of winning

Enter the draws (you can enter more than one draw)

Register and pay for your entries.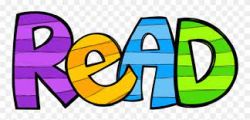 Lottery Tips
Tips that help you win at the lottery  read more
Checking the lottery drawings
UK lottery has two draw days a week, Wednesday and Saturday. You can enter multiple drawings to increase your chances of winning the UK lottery. Also, you can easily enter the drawings several weeks in advance by using our subscription service.
The winning ticket is announced during the drawings. To win the jackpot, simply match the 6 drawn numbers. The UK lottery jackpot prizes start at £2 million and can roll over if there is no winner after a draw. Because it rolls over after each draw (if there is no winner), it can get a little higher than the £2 million mark.
After each draw, you can check back at our site to find out if you have won a prize. UK lottery has 6 different prize categories and if you win any prize, we will send you an email alerting you.
What is the subscription service?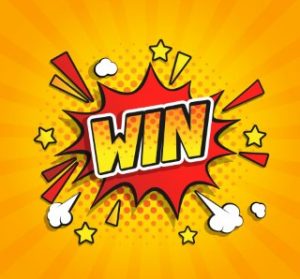 If you are using a site like ours, there is what we call a subscription service to allow players to play seamlessly and without stress. While it is perfectly alright to be a one-time player (if that is what you prefer), most players play often. The best way to play and win the UK lottery is to play regularly and that is what this service is about.
You can set it so that you are automatically entered for future draws. UK lottery has 2 weekly drawings: Wednesdays and Saturdays. Let's be honest, it can get a bit tiring trying to remember to play and enter each drawing, but that's why we are here. 
Once you set up the subscription service, you can relax and know that you won't have to miss any drawings for the UK lottery.
Prizes
We mentioned that the prizes for this lottery depend on the lottery fund. So we can only share the prizes from a particular draw. Note that if there are multiple winners, the prize will be split among them.
Division 1: Match 6 – £2,000,000 (jackpot)
Division 2: Match 5 + Bonus – £1,000,000 
Division 3: Match 5 – £1,750
Division 4: Match 4 – £140
Division 5: Match 3 – £30
Division 6: Match 2 – Free lotto lucky dip
Understand that even if you win these prizes, the amount shown is not what you will receive as a payout. That is because approximately 45% of the lottery funds go towards the prize money. So it could be less or more depending on what is in the fund.
How to claim your win
If you are registered with us, claiming your win is easy and straightforward. If your win is €2500 or less, you can access it right here on our site. That is because the lottery company will pay it directly to our site and you can then withdraw it to your account. 
If it is more than €2500 you would need to claim your win directly from the lottery company. We will help you with that by providing a claims form for you to fill out, so no worries there.
The lottery company has a few regulations when it comes to claiming your wins.
You must be 18+ to play the lottery

Wins have to be claimed within 180 days after the draw. The only exception is if you have begun the procedure within 7 days.

Instant win games must be claimed within 180 days when you bought the instant win game

Scratch card games must also be claimed within 180 days from when you bought the scratch card
About our concierge services
We want to take a moment to explain what we do and why we run a concierge service. There are several online lottery sites that claim to give players entries to worldwide lotteries. But, what they actually do is let you bet on the outcome. We don't do that. We give players the chance to play top international lotteries.
When you play the UK lottery on our site, this is what happens. Once you choose your numbers and make payment, our agent in the US will buy a physical ticket using your numbers. This will be for the drawing you have chosen, of course. That ticket is then scanned and uploaded to your account.
This is a perfectly legal way to play the UK lottery online from any part of the world. Plus it ensures that you are truly entered into the lottery of your choice. What's more, we publish the draw results right here on our site and inform you if you win. We are a concierge service because we handle all the pesky little details for you so you can enjoy your lottery experience.
Register with us to play top international lotteries online
The UK has lots of lotteries that you can play online. If you want to try the lottery, then you can do that. But if you need a wider choice, why not try the Set for Life lottery, which is an annuity? Or you can play the Eurojackpot lottery and Euromillions. You can find all of these online right here on our site. So register now for your chance to win big.