The UK lottery is an interesting game in that it can make players millionaires. While it is popular amongst punters in the United Kingdom, it is not very well known to international punters. So, if you want to try your hand at an international lottery, why not try this one? Although the prizes are not guaranteed, it is easy to pick a winning number.
There is one thing you should be aware of, however. If you do win this lotto, we cannot really say how much you will go home with. This is because the jackpot prize is 52% of the lotto fund. If there are not a lot of tickets that got sold, then you will not be going home with much. No, it has nothing to do with us but it is a rule of the lottery company.
You can check our site at jackpotlottery.com to enter this lotto or choose from a variety of other lotteries. There are top international lotteries that you can play on our site and they let you keep your wins. Or, you can try this one instead. It's totally up to you.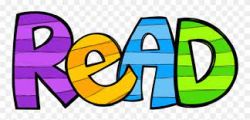 Which International Lottery is the Best?
Which one of the International Lotteries have the best odds to win big  read more
How to play the UK lottery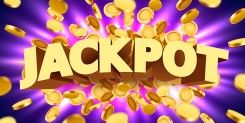 Much like other lotto games, you need to pick 6 numbers from a pool of 1 to 49. During the draws, a bonus number is also chosen randomly and this is used in determining the prize. We are not particularly keen on recommending this lotto. Even if you match the drawn numbers, we can't guarantee what you will take home.
If you visit our site, you can enter other games like the US Powerball and Mega Millions. With these lotteries, the minimum jackpot is $40 million. There are other European lotteries as well that you can play, such as Euromillions and Eurojackpot.
The essence of playing these games is to win big and that is our dream for our customers.
The draws
The UK lottery holds two draws every week, on Wednesday and Saturday. So, when you buy a lotto ticket, you can choose to enter a single draw or multiple draws. Entering multiple draws is a great way to increase your chances of winning a prize.
Winning the UK lottery
To win this lotto game, players would need to match at least three main numbers with the drawn results. The jackpot is usually about £3,000,000 although it could be more or less. To win the jackpot, you must match all the six drawn numbers.
There are other prize divisions for this lotto game and we will mention them in a moment.
Remember that the lotto is a game of chance and there is no definite way to win. The best strategy so far is to buy multiple tickets and enter multiple draws. This is a way to increase your chances of winning a prize. It applies to any lotto game you choose to play.
Prize divisions
What we are sharing is a sample of the prize breakdown for a particular UK lottery draw. Please note that the other prizes are a percentage of the prize fund. What that means is that if there are multiple winners, the prize will be split among them.
Division 1: Match 6 – £2,000,000 (jackpot)
Division 2: Match 5 + Bonus – £1,000,000 
Division 3: Match 5 – £1,750
Division 4: Match 4 – £140
Division 5: Match 3 – £30
Division 6: Match 2 – Free lotto lucky dip
Understand that even if you win these prizes, the amount shown is not what you will receive as a payout. That is because approximately 45% of the lotto funds go towards the prize money. So it could be less or more depending on what is in the fund.
Claiming your wins
The lotto company has a few regulations when it comes to claiming your wins.
You must be 18+ to enter the lotto

Wins have to be claimed within 180 days after the draw. The only exception is if you have begun the procedure within 7 days.

Instant win games must be claimed within 180 days when you bought the instant win game

Scratch card games must also be claimed within 180 days from when you bought the scratch card
If you play the lottery on our site, we make it easy for you to claim your wins. For wins that are €2500 or less, you can access them right here on our site. That is because the lotto company will pay it directly to our site and you can then withdraw it to your account. If it is more than €2500 you would need to claim your win directly from the lotto company. We will help you with that by providing a claims form for you to fill out, so no worries there.
How to check your winning numbers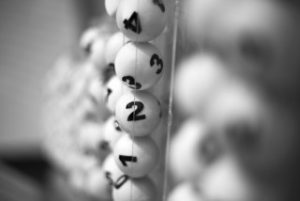 To know whether you have won a prize or not, you first of all need to check the drawn numbers. There are several ways to do this if you are playing online. But by far the most efficient is to return here to check the draw results. We publish the drawn numbers after every drawing.
Also, if you registered with us, then we will send you an email to let you know if you have won a prize. That is actually one of the chief advantages of playing the lotto with us. Apart from the fact that you can get access to tons of international lotteries. When you play with us, you do not need to worry about missing out on your prize. We will let you know if you have won a prize. Also, if it is less than €2500, it will be sitting nicely in your account the next time you log in.
Benefits of playing the lottery with us
You will get access to top international lotteries from one convenient place

We are a concierge site. That means that you are not betting on the outcome of the lottery. You are actually buying an entry to the lottery from wherever you are

You can enter the draws several weeks in advance by using our subscription service

You can find out the draw results right here on our site

We will alert you if you win any prize

Easily cash out your winnings from our site to your bank
There are so many benefits when you play the lottery from our site. We focus on providing the most convenient and seamless service for our customers so they can enjoy lotto games.
Check your lotto winning numbers here
We mentioned that we provide access to several international lotteries. Not only are you able to buy your tickets from anywhere, but you can also check the drawn numbers. No matter the lotto game you choose to play, we will publish the results right here on our site.
Best of all, if you win any prize, you do not have to worry about what will happen to your winnings. We do not take any percentage of your wins; whatever you win is all yours. And, you can easily withdraw it from our platform.
Truly, playing lotteries has never been simpler and hassle-free. Why not register with us today to experience the pleasure of convenient and stressless lotto games?