More lotteries, better chances
Have you been looking at the different international lottery games and now you're not sure which one you should be playing for yourself? We are going to talk about the lottery games that have the largest prizes and some of the best odds and we are going to explain why you should be checking them out for yourself. You might even be surprised what you could win if you start playing these games (or you might be playing these games already). So, let's take a closer look.
Where Can You Buy?
Before we dive into what the best of the best lottery games are let's take a look at just where you can pick up your tickets. If you have been picking them up at a local corner store that's great, but that's only going to work for the games that your country participates in. What about games that are from other countries? That is where you are going to need our online ticket service. On our website is where you're going to find the widest variety of tickets and all of the options that you definitely want.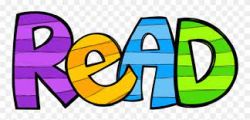 Lottery scams you should be aware of
Don't fall for those lottery traps read more
EuroMillions
When it comes to playing the lottery online you want the best odds you can get and you are going to get something good at EuroMillions. The odds here are actually 1 in 13 of winning any prize, and that's definitely going to be a good start, don't you think? But what really bumps this one up to being one of the best is the fact that you have the best chance of actually winning the jackpot. If you could win a few dollars would be great, but if you could win millions? That's what you're really after, right?
The odds with the EuroMillions is actually 1: 139,838,160, which is the total number of combinations between all of the numbers that can potentially be drawn. Now, that doesn't make it the best odds you will find, but when you add in the fact that you can win up to €190 million if the jackpot goes the right way – that is definitely something you will want to take a closer look at, right? Who wouldn't want a good chance at a jackpot that's going to be quite that large? But what if you want better odds?
EuroJackpot
EuroJackpot gives you even better odds than the EuroMillions. With this game, you have a 1:95,344,200 chance of winning the jackpot, which cuts the total pool not quite in half. But that's definitely going to be a better chance, right? Now, when it comes to your chances of winning an overall prize you are going to lose a little. With this game, you actually have a 1 in 26 chance of winning something. That means if you are interested in going only for the jackpot you are in a better spot to win here. If you're looking to win something at all, you may want to look somewhere else.
Now, the largest jackpot you are going to win here is quite a bit smaller than the jackpot that you would get with some other options as well. Here, the largest jackpot that's been recorded is actually €90 million. That is less than half of what you could potentially win with the EuroMillions.
But if someone is going to give you several million dollars that's definitely going to be worth it anyway, right? With this game, you are going to increase your odds and you are going to decrease the payout (which is generally how these types of things are going to go).
SuperEnalotto
Based out of Italy, this game is another one that is quite popular because of some of the large prizes that it has won in the past. In fact, the SuperEnalotto has had a prize as large as €201.4 million. That is larger than both of the others that we talked about and definitely a reason that you might be looking closer at picking up a ticket. After all, anyone is going to want a chance at that kind of money, right? You want to make sure that you can get in with the really big prizes?
Unfortunately, this game starts to go downhill when we start looking at the odds. The chances of winning the SuperEnalotto are actually the lowest out of all of the games you could play around the world. Chances are at 1:622,614,630. That's definitely not going to give you a good shot and since the chances of winning anything are only 1 in 314, that is definitely not going to be a good option either. Of course, if you're just looking for a chance (any chance) to win the largest possible prize then this might be one that you want to take a closer look at still.
Mega Millions & Powerball
We cannot look at the highest wins and the best jackpots and not look at these two. With both, you have a chance of winning over a billion dollars (if the jackpots climb as they have in the past). You also have some of the lowest odds. In fact, the Mega Millions and the Powerball have the second and third lowest jackpot odds, after the SuperEnalotto. Here, your odds are 1:302,575,350 for the Mega and 1:292,201,338 for the Powerball. But, if you are looking to win whatever you can, the Mega Millions gives you odds of 1 in 24 and the Powerball of 1 in 24.8.
If you're looking to play the lottery and win some money you may want to take a closer look at each of these games. You might be surprised about the odds and you never know what you might be able to win. Not to mention you have chances at some really great jackpots and that's part of the point, right? You want the chance to win something great and to have some fun with the whole thing. But all it takes is you buying a ticket. And of course, you will need to know just where to get that ticket from.