How to watch the numbers draw of your favorite lottery
If you're interested in playing the lottery or if you're already the type to pick up tickets once in a while you probably don't want to wait around to see if you've won, right? You want to know as soon as you possibly can what those winning numbers were and then you can claim your prize (if you've won).
Well, that's why you might be interested in watching the live Lotto draw. The good news is there are several ways that you can find out the lotto numbers immediately (or very quickly). After all, you are going to want your money. And then, once you've got it, you may want to pick up another ticket to see if you can try your luck again.
Tickets bought from us
If you purchase your lottery tickets on our website, you won't have to worry about finding the winning numbers because they will show them to you. Not only that but they will compare the winning numbers to your numbers and let you know which ones match. That means you're going to see immediately if you have got a winning ticket and how much money you are actually entitled to.
What's really great is you'll find out immediately after the drawing, so you don't have to wait around to find the winning numbers somewhere else or do the comparison yourself either. It's all done for you. Of course, you can see what the winning numbers are for yourself as well, but if you can compare your ticket in a moment why would you need to?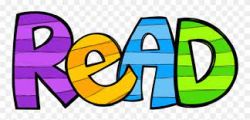 How Do I Get Paid if I Win the Lottery Online?
This is how you get your money if you win the lottery online  read more
Lotto Websites
Many of the lottery games have their own website or their own YouTube channel (or both) where you can check out the winning numbers and watch the drawings actually live. This gives you the opportunity to be right there on the edge of your seat watching each number come out.
While it's a whole lot of fun, you are going to need to be near a computer or electronic device with the internet in order to see them. You'll have to go to the different lottery websites to find out where you can watch the drawings happen to for each of the games you play. That's not always going to be possible for everyone. So what can you do instead?
Television
There are actually several different television channels that show the winning lottery games live. Of course, you would need to have specific cable packages, specific international channels, or be playing a local lottery in order to watch these, but you can absolutely tune in to the correct channel on the correct day and you will be able to watch the numbers being drawn the same way you can watch them online.
This can be a whole lot of fun and it lets you get the whole family in on the excitement too. Don't you remember watching the live draw as a kid even when you weren't actually playing?
Newspaper
The newspaper does not get the results immediately of course, but you can absolutely check for winning numbers the day after the drawing. Now, you will want to choose a newspaper that actually prints daily (with the loss of funding that most newspapers have found there are fewer of these available now).
You'll also need to make sure that the paper you choose actually prints the winning lottery numbers, which most of them do. With these you'll also be able to take a look at the winning numbers for every game that's played in your state, so even if you didn't play a game you can see the numbers.
Check the Lotto Numbers Online
If you're not as interested in getting the numbers live but still want to make sure that you get them you can check several different websites online. In fact, immediately after the draw, you're going to see plenty of different websites that show the winning numbers and let you know where to claim the money if you've won anything. Websites could be the official ones for each lottery game or they could be entirely separate third-party websites. The most important part is that you can check out anything you want there.
Scan it in the Store
If you play a lottery game that is actually available in your area you also have the option to scan the ticket in a store. Any store that sells lottery is also able to redeem tickets and the machine that spits out tickets can check them. So, all you have to do is walk up to the lottery counter and hand them the ticket and they can print off a little receipt that says how much you have won. If you haven't won it will print that off as well and tell you that there is no value on the ticket.
What's even better here is that you can also scan these tickets yourself in some stores and you can get the winning numbers. These machines allow the operator to print off a receipt of sorts that lists the latest winning numbers for all of the lottery games that they sell. So you can check out what has won and compare all of the numbers right there. You don't have to go anywhere else and these numbers update frequently throughout the day. So it's not immediate, but it does happen pretty quickly after the drawing.
If you're looking for the live lotto draw you definitely want to take a closer look at each of these options and see which one works for you. Each of them is going to get you the winning numbers quickly and they're definitely going to make sure that you can claim your ticket as quickly as possible. So make sure that you are checking out each of your options and that you find the one that is going to work out best for you. And then, make sure that you turn in that ticket and get your money right away.