Superenalotto is the national lottery of Italy and is a popular lottery amongst punters in the country. If you are playing from outside Italy, it is a good idea to figure out how to check the winning numbers. Keep reading to find out more.
Steps to playing Superenalotto online
Playing Superenalotto online is like playing offline but with greater convenience and ease. Once you go to the Superenalotto page on jackpotlotteryoneline.com, you can pick 6 numbers from 1 to 90. Next, pick the number of draws you want to enter, and you can enter up to 5 weeks in advance. The more draws you enter, the higher your chances of winning.
Superenalotto holds three weekly draws on Tuesdays, Thursdays and Saturdays. So, you can enter either one or all. You can pick a SuperStar number to improve your odds of winning the lottery. Also, there's the "Jolly Number" which is from 1 to 90 and is used to determine the winner of the second tier.
How to check your winning numbers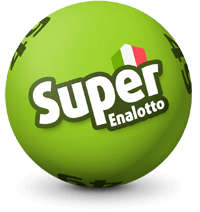 There are different ways you can check for the winning numbers when you play Superenalotto. While you can watch the live draws on TV, this is only possible if you live in Italy and speak Italian. Luckily, you can also check the winning numbers online after the draws. Most news sites will publish the draw results.
There are a few problems with that though. First of all, you could easily forget to check the draw results. There are stories of jackpot prizes that remained unclaimed, probably because the winners forgot to check their tickets. Also, a lot of sites only publish the winning numbers for the first tier. Most lotteries have multiple prize tiers.
If you play Superenalotto with us, you do not have to worry about missing out on any prize. Not only will we inform you as soon as you win a prize, but you will get a notification once you log in. Besides, we publish the lottery results immediately after the draws right here on our site. So come back after the draws to see if you have the winning numbers for Superenalotto.
Superenalotto prize tiers
We have already mentioned that the Superenalotto lottery has a jackpot prize of €2 million. But, did you know that there is no cap on the jackpot amount? That means that if there is no winner after a draw, the prize keeps on rolling over until there is a winner. The jackpot rolled over so many times in 2019 that it got to a record amount of €209.1 million.
Besides the jackpot, which is the prize for the first tier, there are other prizes that a player can win. The prizes are determined by the prize pool so there is no set amount. However, we will share the average amount per draw.
Match 6 – €92,056,091.66
Match 5 + Jolly number – €594,951.95
Match 5 – €49,736.38
Match 4 numbers – €354.83
Match 3 numbers – €27.15
Match 2 numbers – €5.48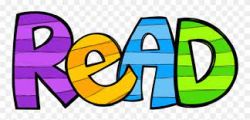 The lotteries that have the best odds for you to win big
Which lottery has the best winning chances?  read more
Claiming your Superenalotto winnings
Since you are playing Superenalotto online, it is natural to wonder what happens when you win a prize. Here, we will share with you how you can claim your Superenalotto winnings even though you live outside Italy.
When you play Superenalotto with us, claiming your wins is as simple as logging into your account here. For wins under €2500, you can cash out directly from our platform to your account. It's really simple and hassle-free so that you can concentrate on a wonderful lottery experience.
For higher amounts, you might need to contact the lottery company and fill out a claims form. But, we will be here to guide you through the process. So buy your Superenalotto ticket today and choose your winning numbers.