About EuroJackpot
Eurojackpot has one exciting characteristic that you should know: Whenever the jackpot reaches 90 million, there is a limit to the jackpot you can win. That means that all funds from ticket sales exceeding € 90 million will be added to the second-tier price. This second-tier price will then be significantly higher. Considering that you are 10 times as likely to win this prize, compared to the jackpot, it is always a good strategy to focus on this lottery when it has reached the € 90 million threshold.
There is only one weekly draw day for Eurojackpot, which is Friday. Pick 5 out of 50 numbers, plus two additional numbers between 1 and 10, and you are on your way to winning a prize from a total of 12 tiers.
How to buy Eurojackpot tickets

Eurojackpot is a European lottery and entries mostly are sold in the Eurojackpot countries. There are 18 countries that participate in the Eurojackpot lottery and anyone who lives in those countries can enter the lottery. The Eurojackpot countries are Croatia, Denmark, Estonia, Finland, Germany, Iceland, Italy, Latvia, Lithuania, the Netherlands, Norway, Slovenia, Spain and Sweden.
Although Eurojackpot has 18 countries that are members lottery slips are sold in some non-participating countries within the continent. Players in any of these countries can walk into any lottery vendor and purchase lottery slips. This is not the case for those players outside Europe who want to enter Eurojackpot.
What to do if you live outside Europe
If you live outside the continent and you want to participate in Eurojackpot, the best option is to go online. You can do this either via the web or on a mobile device. What you need to do is find a lottery site, purchase your ticket and enter the draw. Then wait to see if you have won. It is a simple process but there are a few things to look out for.
Entries to Eurojackpot are sold on several sites on the internet, but it is important to look for a legitimate online vendor. The internet gives you access to amazing international lotteries, not just Eurojackpot alone. However, you need to be sure that you have entered the Eurojackpot as opposed to betting against the outcome of the lottery. Yes, there is a difference.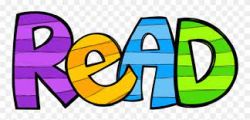 Which International Lottery is the Best?
Which one of the International Lotteries have the best odds to win   read more
Where to get Eurojackpot tickets
When you go online to search for a Eurojackpot vendor, do not be in a hurry to purchase a Eurojackpot entry unless you know that it is a concierge site. Sites like this give players access to top international lotteries like Eurojackpot by providing lottery slips.
It is possible to purchase a Eurojackpot slip over the internet and yet not be entered into the lottery. That is because those sites only let players bet on the outcome of the lottery. At jackpotlotteryonline.com, we ensure that you enter the Eurojackpot lottery from wherever you are.
When you purchase an entry from us, our agents on the content will go out and buy a physical Eurojackpot slip with corresponding numbers. That way, even though you are not physically present in the country, you are still entered into the Eurojackpot. If your slip matches the drawn numbers, you will win the prize. Also, you do not need to worry about claiming your Eurojackpot prize because we handle that for you. All you need to do is withdraw your prize from our platform into your online account.
Benefits of registering with jackpotlotteryonline.com

Jackpotlotteryonline.com is a concierge site, thus we make it possible for our clients to enter lotteries from around the world. We believe that Eurojackpot should be available to everyone who is of legal age and capacity, and we have brought that passion into our service delivery. When you register with us, here is what you get:
Access to over two dozen international lotteries including Eurojackpot
A seamless way to play the lottery
You can play multiple lotteries and enter several draws all in one place
You do not have to keep track of all your Eurojackpot lottery tickets, we do that for you
We also keep track of your wins and alert you so you don't miss out on claiming your prize
Easily cash out your prizes from our platform to your online account
Our focus is on making sure that you have an enjoyable experience when you play the lottery. We have tweaked our services and continue to refine the process so that it is more intuitive for our players.
Follow these steps to enter Eurojackpot
Step 1: visit jackpotlotteryonline.com and go to the lottery you want to enter, in this case, Eurojackpot. Click on it.
Step 2: Choose 5 main numbers and 2 extra numbers. You can choose several lines of entry to increase your odds of winning the Eurojackpot. If you do not have a particular number, use "Quick Pick All" to make the selection process quicker.
Step 3: Select the kind of ticket you want to purchase. You can either get a single or purchase multi-draws, which will let you enter multiple draws. Again, entering multiple draws gives you a higher chance of winning the Eurojackpot.
Step 4: Go to the payment page. On the payment page, you will be asked to sign up or register. The reason for this is threefold:
To ensure that you always have access to your Eurojackpot slip because that is the only way you can claim a prize
So we can alert you if you win the Eurojackpot or any of the prizes in the other tiers. We will do that through the platform and also via your email
To make it easy for you to claim and withdraw your prize
That's it. Entering Eurojackpot from wherever you are is as simple as following these three steps. Now, you can enjoy safe and hassle-free betting from the comfort of your computer or mobile device.
Why not register with us today to buy Eurojackpot tickets from outside Europe? Playing the lottery is thrilling and you never know when you will be lucky. If you would like the chance to become a millionaire, go online and enter the Eurojackpot today.